Interesting conversation I was having the other day in a social network. As an SEO provider for a small to medium size agency it's important to get some things right. Ethics, trustworthiness and transparency are very important if you want to stay in business.  Take a look at the competition out there.  What I've done at the end of the day is boil things down to the human element. In order to matter, to make change, and to be heard you have to walk the walk. In order to have your readers, followers, fans, become your clients, they have to know you, trust you, and then maybe they'll order from you.
Where else can I get inspiration from something I struggle with daily? How about social…I cannot imagine any other business, big or small, not running into this situation. Basically, when does one cross the line when it comes to representing your clients, while using yourself as the brand ambassador? Most of you may or may not know I come from "old" school marketing or some may call it a different school of thought. Whatever you want to call it things haven't changed that drastically; we're still expected to be professional, creative and above all, ethical.
Favors are done daily in our lives, but when it comes to clients we wonder how much is too much? Some may do favors for client retention. Is that crossing the line, I wonder? Well I can assure you if anyone tells you they haven't gone overboard for a client in the past they're lying to you. We've all done it. Back in the day, when I worked for an ad agency, we may have taken the client out to lunch, golfing, and sometimes on a weekend getaway, albeit I was never the one on that end of the deal. The CEO or VP of marketing enjoyed that perk. But for as long as I can remember, businesses have partaken in the active participation of what we today call ambassadors, fans, or God forbid (add sarcasm) happy clients.
You see, when you position your company as an outsource for large agencies, you usually sign NDA's, therefore it makes it difficult to splash or discuss the latest client, since in reality they aren't our clients directly; they're our clients' clients. At Level343 we have positioned ourselves to take on in house SEO from mid level to small boutique advertising agencies that need SEO consulting and social media integration. This brings me to that conversation I was having… you thought I was going to go into one of my ramblings or rants. Well maybe later in the post, but for now I wanted to share with you my latest insight.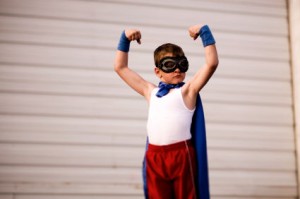 Separating the two – Personal  & Business I've asked four high visibility CEO of agencies how they handle their brand when it comes to promoting a client's brand. The premise: You specialize in some form of Internet Marketing that includes Social Media. You take on a client and as part of your contract; you will be promoting the client in some way via social media – the brand, or a product, or a service, etc. The following are questions about a client's brand promotion from both a practical and ethical standpoint. Give them your voice but not your brand
#1. Do you use your personal social media accounts to promote the client's brand/product or do you create new accounts specific to this client? If you use your own accounts, do you think there is any ethical breach in promoting a client from your own brand? Are you transparent when promoting by indicating that the promotion is for a client? From a practical standpoint, do you think using your own accounts to promote a client is confusing to your followers?
If you create new accounts specific to the client, do you use your own name and photo, or do you create a persona? Do you find any ethical dilemmas in either instance? From a practical standpoint, do you find it difficult to start from scratch with no built-in followers to leverage, or is it just a part of the job to begin a new with each client?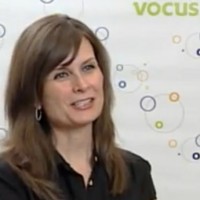 My Thoughts: The beauty here is not so much in working for a new company while wearing their clothes, but in the process, I'm learning so much more. So how can you draw the line? Funny thing is that while I was creating and putting thoughts together for this post I noticed this: What I found interesting is that Gini is being very transparent in her promotions while leveraging her efforts for the client. Should you use your own social networks? I don't think so.  To some, it may seem unprofessional and, I'm sorry to add, egocentric. Look, I'm not saying don't use your real person in any of the bios you create, but don't promote your brand in those bios. Create one for the company; create the role and brand you are working for. For example I'm teaching by doing; using Triberr, Hootsuite, blogging, etc. in which I'm creating and adding value to THEIR brand rather than mine. Some of our experts have creative and transparent ways of addressing these issues.
Gini Dietrich:We do use our personal accounts to promote a client's content. We always put (client) behind a tweet or update so we're transparent about the work we're doing and to stay within the FTC guidelines. It sometimes means less clicks, even when the content is superb, but I'd rather that than get into trouble, ethically or with the FTC.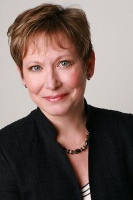 Susan Hallam:Digital marketing activities in the UK are governed by a very specific piece of legislation, the Consumer Protection from Unfair Trading Regulations.  In particular, the act outlaws any activity that would involve an agency pretending to be a customer, or any form of marketing that in fact is a disguised commercial message.  You can read more on my blog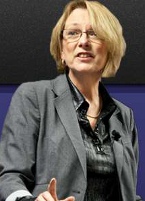 Liz Strauss:I use my own account, because it has more reach. That being said, I rarely include that particular service in what I offer, preferring instead to teach them how to establish their own strength of presence.  When I do promote or talk about something for which a relationship exists, I think it's important for people to know about the relationship.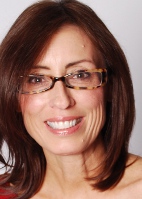 Shelly Kramer: In many instances, yes. We are proud to share our clients' content – and are very transparent about it. We also don't think it's confusing at all. Think of it this way – if you're a traditional ad agency and an ice cream brand is your client, you tell people about it all the time. About how great the ice cream is and that they are a client. I think you can (and should) treat client relationships in the online space in the same manner.  We never create personas. We feel that that's fundamentally dishonest and potentially sets a client up to be "discovered" being fake. We start from scratch. Each and every time. There's no easy button when it comes to community building, it takes work to build relationships – online and off. If prospective clients aren't interested in "the real McCoy," then we're not the agency for them. What risks are you taking?
#2: Some and/or many social networks have a Terms of Service that prohibits users from creating multiple accounts. Obviously, if you create a new account for each client, you would certainly be going against those networks' TOS, and potentially, with many clients, you could be breaching that TOS dozens of times. The possibility of having all of those accounts banned – plus any future accounts created by you – is certainly one thing to consider. Do you worry about this, or just take it in stride as a natural risk that is a part of the job? Do you do anything in particular to circumvent detection? (No need to divulge techniques if you don't wish to do so, of course).
Susan Hallam: I do indeed have multiple accounts on services like Facebook, and I personally accept this as a risk I'm willing to take. Initially I had two FB accounts in order to segregate my professional life from my personal life.  Advances in FB functionality means this is no longer necessary, but as an agency we still find it easiest to keep a clear and simple delineation. Likewise, as an agency, the administration of multiple social media accounts is more of a logistical issue rather than an ethical one; we are working to represent our clients, and never pretending to be a customer.
Shelly Kramer: We don't set up multiple accounts in our name, we either establish accounts in our clients' names or we work with accounts they have already established. As such, those properties, forever and always belong to them. Not only is that not in violation of Twitter's TOS, it's an important component of our deliverables. Social media accounts are business assets, and they should be regarded – and established as such. They don't belong to an agency or a contractor; they belong to the business. To do anything else is, to our way of thinking, inappropriate. Crossing that line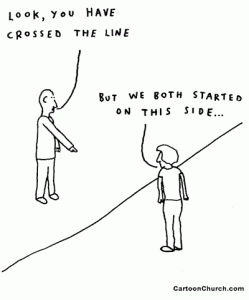 #3: If a client does something that you have strong personal feelings against – for example, the client brand takes a strong, public political or religious stand that offends you personally – and your job is to continue social media efforts for them, how do you handle that (especially if your social accounts use your own name and photo)?
Gini Dietrich: First of all, as the business owner, we wouldn't work with anyone that talks about religion or politics through their business communications. But if someone on my team feels uncomfortable with content a client has produced, it's not required they distribute that through their personal networks.
Susan Hallam: I have worked with one client offering financial services that I found morally repugnant.  However, what they do is legal and they are complying with statutory requirements.  On the one hand, I would say who is it for me to judge my clients' line of business, but on the other hand we are in the fortunate position of being able to choose the clients we work with.
Liz Strauss: I've never had it happen. In most cases, I don't air my personally political or religious stands online. So depending on the issue and its relationship to me, I might choose to discuss offline with the client my own concerns or state online that I don't take part in religious or political conversations online. However if it were that rare thing that I might feel strongly about, I would restate how I love the company or its products, but also state how I'm personally disappointed in that single stand. 
Shelly Kramer: We don't work with those clients. And if we were working with them and something happened that was offensive or otherwise inappropriate, we would resign the business. Transparency is important
#4. How do you handle the "transparency issue" when commenting on blogs or forums as a part of the client's campaign? Do you reveal the connection with the client, or do you remain anonymous? If you'd rather not say, you can instead answer the question from a hypothetical point of view, giving your thoughts on the ethics of anonymous vs. transparent commenting.
Susan Hallam: See my initial comments at the top of this page; our activities are governed by legislation, meaning we would face a hefty fine if we were not completely transparent in our marketing activities.
Gini Dietrich: We won't comment on behalf of a client. If there is something we think they should comment on, we provide the link and talking points, but we won't post the comment for them. Same goes for people commenting on their blog. We've had clients ask us to respond to those, using their accounts, and we won't do it. The risk of getting caught is too high. It would hurt their reputation. We're in the business of helping their reputation.
Liz Strauss: It think it's important that people understand whether the words or offer comes from "a friend of, an enemy of, or someone who doesn't know" the client. In the comment box, it's not hard to identify the client relationship, what's critical is what you write after that. My clients understand that and want me to offer the hard truth spoken gently so that everyone hears the substance, not the emotion of my response.
Shelly Kramer:We don't pose as our clients in forums or on blogs. Ever. To our way of thinking, that's also fakery and a step or two short of spammy link building tactics. And we don't do it. Ever. I wanted to thank the ladies for taking time from their busy days to help me put this post together. At the end of the day, what some may find ethical, others may not. That's why it's important to always be true to your work, clients and most of all, remaining transparent. What are some ethical issues you have seen in social? Tell us about it below in the comment section.