Say "Fiverr" and "Marketing" in the same sentence and you'll likely hear groans from the legitimate marketing community – for good reasons. Fiverr.com, for those who haven't heard of it, is a marketplace that offers freelance services (aka gigs) for only $5.00. Very quickly, Fiverr became a place known for providing a bevy of backlinks for $5, tweets and likes for $5, cheap articles and fake product reviews – all for only a five-spot. While it can be very tempting to trade a mere five bucks in exchange for thousands of backlinks, this is definitely not the right way to use Fiverr in your online business marketing efforts. At best, you'll see zero results for your 500 pennies. At worst (and highly likely), you'll damage your business's reputation or get penalized by search engines for acquiring paid links or social votes. Don't be suckered into believing the claims of "safe" links or "real likes". Assume the worst with each of these types of fiverr gigs because the worst is very likely what you'll receive.
Now that you know the pitfalls of using Fiverr for marketing, you can concentrate on the opportunities that exist there. And opportunities abound! Look for Fiverr gigs that can help with your marketing project tasks that you may not have the skills for, but surprisingly, don't need expensive outsourcing. Creativity in marketing is absolutely essential these days if you hope to stand out from the crowd. Here are eight creative Fiverr gigs that you can use in many of your marketing campaigns. I've only highlighted a few to give you a taste of the creative ideas you can purchase that will really crank those campaigns up a notch.
Voice Overs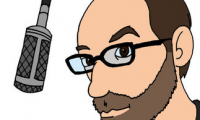 Turn on your car radio and listen to the commercials. The professional voices you hear describing a the advantages of using a well-known insurance company, or the local doughnut shop are made possible by professional voice actors who read a marketing script while a background music track plays. Your business can create that same kind of commercial message for only $5 using any of several voiceover gigs at Fiverr. One of the best uses of a voice over is is to make use of these commercials as sponsor messages for podcasts. Podcasters are always looking for sponsors and your message can be broadcast to thousands of listeners who will never know you only spent $5 to create a professional commercial.
Find the voice over gig that is right for you here.
Illustrations
The graphic and illustration gigs found on Fiverr are simply amazing. Almost anything you might need illustrated can be obtained here and the work is generally very high quality. Need a cartoon caricature? A city landscape? A cute monster? There's almost no end to the list of things you can get illustrated at Fiverr. Here are a few sample illustrations I found when perusing the site.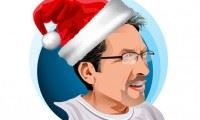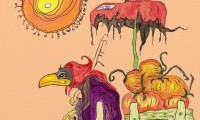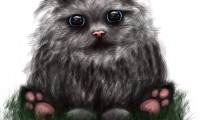 Find the illustration gig that is right for you here.
Video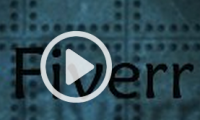 "Video Killed the Radio Star" – Remember that song recorded by the Buggles back in 1979? Although that song referred to the MTV era, video has once again proven itself to be a killer 30 years later; this time in the online world as it becomes a leading form of content. The problem is that a marketing video can be a lot more difficult to create than simply pointing your smart phone at your dog while it chases its tail. Fiverr has gigs for all sorts of video production, including intros, commercials, and animation. A great use of a Fiverr video gig is to have a 30-second video created that combines your logo with your short elevator pitch into an attractive intro video that displays well on a landing page. Another interesting use is to create a special thank you or holiday greeting video that you can send to your email list.
Find the video gig that is right for you here.
Small programming needs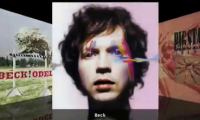 Ever wanted to have your website's landing page do a little something special? Maybe you want a cool javascript slideshow script built or you need a PDF application that users can fill in right on the page. These are the kinds of things you can often hire a Fiverr programmer to do for you for just five bucks.
Solve that technical marketing problem in the Programming and Tech Gigs category.
QR codes
Every business should have a QR code – those little barcode-like images that users can scan via their smart phones to discover your site URL, contact information, or special marketing message. While there are plenty of online QR code generators available, you'll usually end up with a very utilatarian black and white code if you use those generators. You can find Fiverr gigs, on the other hand, that will create colorful creative QR codes that will complement your brand image and will really stand out. Below is an example of the bland, ordinary QR code you see everywhere, and an image of several more colorful and more interesting QR codes that can be created via Fiverr gigs. Search for QR code gigs here.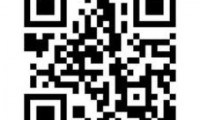 Stop motion animation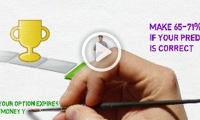 Although stop motion animation is a form of video, I wanted to highlight it separately because it has become a very popular way of getting a marketing message across. We've all seen the cool stop motion animations that explain how a product or service works as a hand draws the process on a whiteboard. While those animations are usually fairly long, and may cost more than $5, you can have similar short animations created with a Fiverr gig. I've seen interesting Fiverr animations of logos being speed drawn on a whiteboard, and marketing messages animated with Legos.
Check out some of the interesting gigs that can make your brand pop in the Stop motion category.
Puppet videos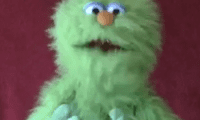 Yes, again, I'm highlighting this type of gig even though it is within the video category, but this subcategory can be a unique way of getting your message across. Is your brand dry and humorless? Using a puppet to spread your message can turn your bland brand on its head, giving you the edge over your dull, stale competitors.
Let a puppet speak for your brand in the Puppet Video category here.
Jingles, music, and sound effects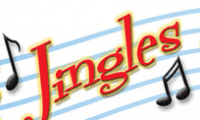 How many times has a product's jingle gotten stuck in your head? Even when it's annoying, it's done its job by cementing that brand in your mind. You can have a jingle written for you, or any type of music, sound effect, ringtones, and the like created for your brand or special campaign. Music touches the soul and is embedded within our memories more than any other form of communication. Try adding a jingle or other form of music to your next campaign. It will almost always be remembered!
Get a jingle written for you here.
What do you think of these types of Fiverr gigs? Of course, we recommend using professional resources when possible, but if you need to add some pizzazz to your marketing projects and don't have the knowledge or budget needed, then a Fiverr gig might be perfect for your needs. Be sure to check the ratings and comments of the gigs you are considering, as they are pretty accurate in determining the quality you'll receive. And even if you decide that Fiverr isn't right for your project, I hope this article sparks some ideas for the next marketing campaign you launch.