Now that your website is bringing in traffic, it's time to start thinking about what you can do to direct that traffic to the right place. Be it buying a product or service, signing a petition, or subscribing to a newsletter; you want that traffic to act. This is conversion, as in the conversion of a site visitor to a consumer of your goods or services.
A Brave New World
Much is known about the old brick-and-mortar business model. The new online paradigm does bring some changes, but people still have the same needs. Experts say that there are various reasons why your website traffic may not be converting. Some of those reasons are the same that customers have always had: they can't find anyone to answer their questions, they can't find what they need, or it's just taking too long to get anything done.
Without the restraints of the physical world, virtual business has exploded, and the sky's the limit when it comes to attracting visitors. Some very successful online retailers have been able to rise above the competition simply by having knowledgeable and responsive operators, or 'personal shoppers,' at the ready. They are there to answer questions, make suggestions, or give advice.
Human Behavior is Behind it All
Interestingly, when online search behavior was studied, researchers found that moods and feelings can influence actions. It appears that human behavior does not cease to exist at the interface with computers. People skills are still necessary, and live chat is the tool to use if you need to increase them.
In one study, researchers found that often the details are the key; pictures of service reps or even emoticons can positively affect a customer's experience. Just having someone be there, without actually being there, and not getting in the way, can nudge a conversion. Give your visitors a positive experience, and they will remember.
Is Time on Your Side?
The perception of time passing affects a person's online experience. If your customer has specific questions and is not browsing, time is quite noticeable. If it takes too long to find what they need, they leave. Use chat to steer them in the right direction. Monitor their activity, and drop a chat line at just the right time.
On the other side of the spectrum are the shoppers, the people who are gathering. Whether it be for information or products, they want to be informed, but they want to check it all out before taking action. Time flies by, and before they know it, they have a full shopping cart, or they now subscribe to a dozen new blogs. Live chat should be at the ready, asking, suggesting, answering, commenting and commiserating.
The Personal Touch
As computers-human interactions deepen and expand, consumers demand more of businesses. User experience and computer responsiveness are becoming industries of their own. The software can help, but the humans that are behind those chat bubbles need to be knowledgeable and willing to go the extra mile for your customers.
You're on board with the idea, but you don't have the resources to staff a chat support? This doesn't necessarily mean that your site is doomed. Live chat has options for you as well. Chatbots can fill in for when your operators are all busy, or during off-hours; they can even be your operators. All of them, all the time.
But, wait a minute. Didn't we just go over the importance of the human touch in increasing business conversion rates? It turns out that if a bot is programmed with answers to frequently asked questions, they can often fill that role.
Also, if there is something that the bots cannot address, the virtual service reps can be programmed to offer discounts or other enticements. Anecdotal evidence supports this, with one online seller reporting an abandonment rate that fell 10% in the first year of implementing automated chat.
'Til You Meet Again
Ultimately, you want your customers to leave your website satisfied, with the intent of revisiting and/or repurchasing your services and products. Short of you being there with them, live chat is one of the most effective and least expensive options.
Author Bio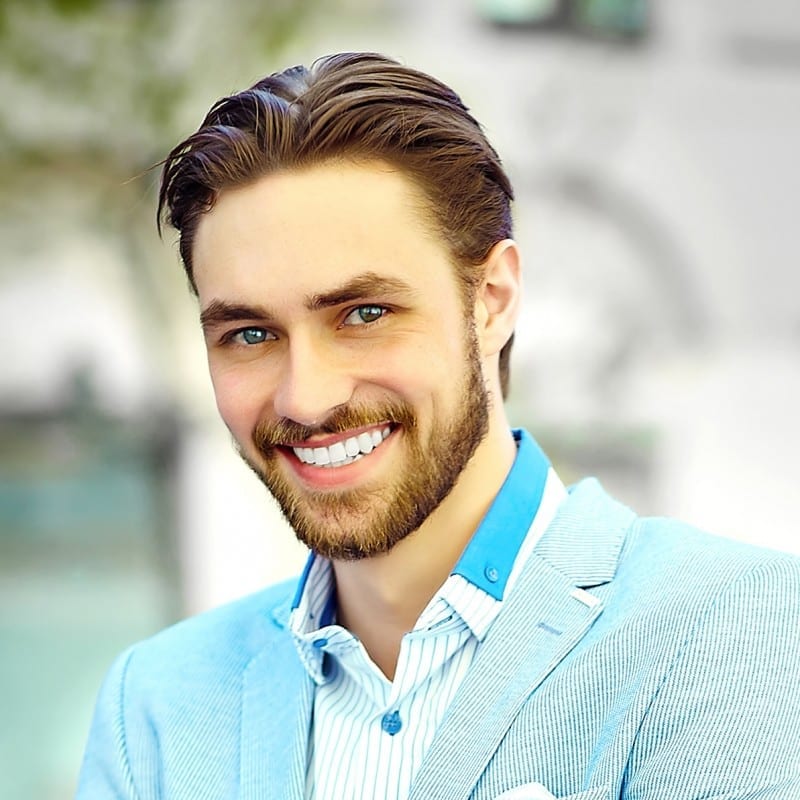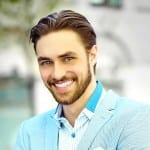 Lance Waterly is a freelance writer from Los Angeles, California. With over 10 years of experience writing for many different industries, he is an accomplished and published writer and editor. In recent years, he's focused on the benefits of live chat software for retaining customers.