The holidays are upon us; fall is here. As an eCommerce business, whether you're selling services, products or information, you should already have a holiday plan in mind. What works the best? If you don't already have a plan, what are some things you can do to take advantage of the holiday rush?
Out of curiosity, we asked some of the big hitters in PPC and SEO to share their holiday tips. Here are some fantastic ones we'd like to share with you: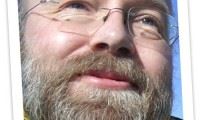 Ruud Hein suggests a slightly different approach. "Start early. Start earlier. In general, live six months into the future with your content. Early Christmas searches (trips, food, things to buy, etc.) start in summer. Not only that, but six months of aging is better than six weeks. So, fall is here; it's time to work on your spring campaigns."
Prepare now
Make sure you have strong marketing lingo
Offer something special for ordering
Reduce prices if needed
Begin social networking
Keep your blog updated
Spruce up your ads and site design

Bonnie Burns says, "Just like brick and mortar stores change their window and sign to attract crowds, you need to do that to your site and online visibility. You'd better also be using good SEO processes, though, because competition online will be massive."
Offer pro bono advice to a lucky reader
Plan for a great sale season in organic results
Have a PPC plan in place to unload stock if necessary
Have sale items to drive traffic from Thanksgiving to December
Have a link plan to set up targeted items for deep linking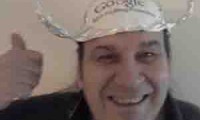 Deep linking is targeting pages deeper in your site that might not otherwise get traffic. Terry Van Horne pointed toward press releases and other deep linking strategies "which I would be working like mad on this time of year… When I was doing CMS and shopping cart development, I pretty much figured I was done on US Thanksgiving. For eCommerce, you're busy building your link equity into the money page."
Assess last year's campaign
Update and fine-tune next year's business plan
Know what the target audience is focus on for the holidays and create your campaigns around it

"I'm insanely busy because businesses are gearing up their holiday campaigns," Angie Nikoleychuk says. "Many people are getting shorter tempered, less patient and in a hurry. But for each business, the holidays are going to be different."
Send out greeting cards to those clients and/or customers you have email or address information for
Decorate for the holidays
Try to tailor your ads to seasonal themes when you can
Have a holiday giveaway
Schedule weekly drawings for gifts a month or so before the holiday
Track everything you do with Analytics and Adwords
Create one landing page per add, test the pages and don't forget the call to action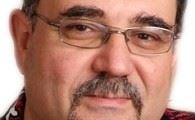 Our favorite analyst, Massimo Paolini, says, "Increase your involvement with Web Analytics during the busy season, even if the temptation is the exact opposite. The web is great, because it allows you to fall faster than any other medium and therefore adjust faster as well."
Focus your site on what's converting
Split test something measurable and meaningful to your bottom line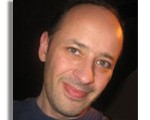 Along with his contributed tips, Andy Beard adds, "Go for the quick wins… If you're not scared silly of relying on Google, think about expanding to use remarketing."
1. Set up analytics so you have all the data you need – custom profiles for segmentation of data and actually taking action on all those cool analytics tutorials you have read.
2. Focus your site on what is converting – navi…gation, index/noindex etc
3. Split test something measurable and meaningful to your bottom line
4. If you are not scared silly of relying on Google, think about expanding to using remarketing.
I found it interesting that the most common thing these experts pointed to was "giving". It seems, during the holiday season at least, consumers expect even businesses to get into the spirit of giving. The next question is, if you don't have a giveaway, special "buy one, get one free" offer or something like this, are you the Grinch that stole Christmas?
Thanks to all the experts who pitched in on the conversation. These are great SEO and PPC tips to start (or tweak) an online marketing campaign. Join the conversation on our Facebook Fan page for more great tips!