International marketing means you'll have to learn the ins and outs of overseas shipping. It also means you have to figure out how to market those products to your now-global customer base. You're trying to engage and inform a whole new group of people, after all. Sure, a large part of the world can read and speak English, but there's more to the global market than linguistics, as you'll soon see.
It's easy to get bogged down in the details, yet still, there are certain things you can't overlook. In short, you have to take local marketing into each country you touch.
Below are three crucial local marketing points you need to remember when expanding into global markets.
You may need many local marketing campaigns.
Your product is the perfect fit for American women, but in France or Spain, your demographic could be completely different. Any woman who's ordered an outfit online is aware of the disparity. You order a size 14 (U.S) shirt from an Asian company off of Amazon and receive a size 4.
Sizes are a matter of concern, but so are the styles, taboos and cultural nuances of the region. For example, men may carry handbags or women prefer drinking dark beer in your new market.
Not only that, but – once outside the United States – you may run into different dialects, thought processes, styles and food tastes, all in a single country. For example, Mexico recognizes over 60 different dialects, of which Spanish is only one. Some of the words can make the difference between a chuckle and complete offense.
These differences matter, and they matter a lot. You have to consider the needs of your new audience. Otherwise, you have no way of knowing if you're wasting your advertising dollars. And it very well could be a waste translating your product into a second market.
Create country-specific marketing campaigns.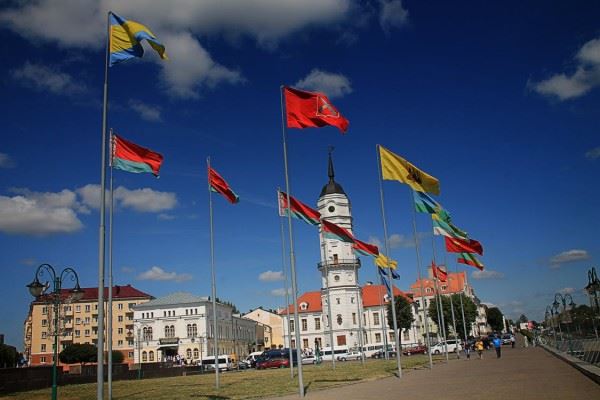 International marketing can be an amazing boost to your brand's image. But, it's important to tailor your message to each market you enter. Don't recycle your American campaign for your new customers in Australia.
You might think the culture is similar, but language, customs and laws can make a difference. You can't ignore these important details without showing you're an outsider. Well, either that, or that you don't care enough to try to understand who they are.
Local customs:
Trends and fashion aside, in many countries the culture is drastically different from our own. Something we consider normal could be incredibly offensive. Many Middle Eastern countries, for example, believe women should remain covered at all times when they're outside their homes.
You don't have to support these beliefs, but this is where local marketing campaigns come into play. If you want to market to others without offense, you'll need to drop the scantily-clad bikini models in favor of traditionally dressed women and men.
Local advertising laws:
Check advertising laws. Get familiar with common advertising methods before taking that big international step. What's legal in America isn't always legal in other countries, even English-speaking ones. Fines may be significant for advertisements deemed inappropriate by statute.
Local social media engagements:
The same general premise holds for social media engagements – know your country before you dive in. In some places, social networks we don't use in the U.S. are common gathering spots in other parts of the world.
The demographic of social media may be very different as well. Instead of marketing to middle class women in their 30s, your social media could be dominated by socially aware teenagers in Internet cafes.
If necessary, hire a local marketing insider.
It should be no surprise that there are marketing professionals living in every corner of the globe. When your new market is so removed from your own experience that it's difficult to learn their needs and wants, it's time to bring in local marketing talent. Local contractors bring a new angle to your marketing campaign. They may keep you out of hot water, while making your campaign more successful.
One, they understand the culture and marketing expectations of their fellow countrymen in a way that you never can. Two, they can protect you from making embarrassing translation errors.
For example, common languages like Spanish and French are spoken widely, but the slang and usage can vary a lot between countries. We strongly recommend that you don't use a program to do your translations; you'll be much better off with a direct translation and localizing your content. Otherwise, your sales page could read awkwardly or make no sense at all.
Final Thoughts
When it's time to go global, think before you act. Remember that every country's market is different. Tet to know your demographic before laying out a ton of advertising dollars. If you aren't the expert you thought you might be, don't hesitate to ask a local marketing professional to be a part of your time. The response from your new market will be stronger, and your image will stay sharp in your customers' eyes.