Using SEO strategies for social media helps bring in "targeted traffic" – not just… 'traffic". And this is a good thing, because traffic, just traffic, doesn't buy Baby new shoes. "Traffic" just fills the stands; it doesn't mean people buy hot dogs and nachos. Targeted traffic, on the other hand, buys the hot dogs, the soda, the nachos and the huge #1 finger.
The key to maintaining the success of your online presence is to drive as much targeted traffic to your website as possible, and Search Engine Optimization is a great way to reach that goal. The problem, though, is that SEO is a long-term process, so you're not likely to notice results right away.
Having said that, you can use social media to supplement your SEO efforts. In fact, social media is a great tool when used hand-in-hand with a strong strategy. Think about it; once you've done the on page and link building, what's left? Well, a large part is social. And let me tell you – ultimately, I'd rather have ten visits that convert than 10,000 people hitting my site that won't. Social can make that happen.
Grow Your Following
Growing your social media following is a great first step when you want to improve your SEO campaign. Having a lot of subscribers will get more people to see your content, but it also means your posts will get more shares and engagement.
Getting more followers is like a snowball rolling downhill. At the start, progress will be slow, but you will gain an exponential amount of momentum as time goes on. The key is to post engaging content that people want to read. However, you can also increase your following by holding contests and giving random prizes to your subscribers.
Optimize Your Posts
No matter the social media platform you use, it's important to optimize each post for a keyword that is related to your industry. Google and other search engines will index each post or tweet as though it were its own page. Also, if you have a new website that doesn't have much domain authority, your social media updates will have better odds of ranking than your site.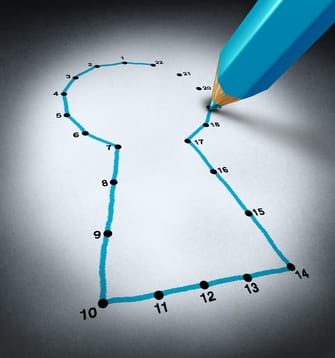 Connect With Influencers
Social media is a great way to find and connect with industry leaders and market influencers. Your goal is first to establish yourself as an expert by posting useful and informative content relevant to your market. Before you ask for anything in return, you must find a way to offer value.
Linking to the influencers with whom you want to connect and speaking of them in a positive light can be helpful. Once you do that, it will be much easier for you to connect with them and offer to guest post on their website or blog. If you succeed, then you'll get a backlink from an authority site, which can notably improve your ranking.
Encourage Social Sharing
Getting the most from your social media and SEO efforts requires you to encourage social sharing. When you have a lot of followers, a few of them are likely to have their own websites and blogs. Getting more shares increases the odds that people will link to your website, improving your rank.
Before you get started, you must understand what type of content your audience shares and why they do so. More often than not, people don't want to share blatant advertisements. Instead, your audience is likely to share posts that are entertaining and fun to read. To achieve that, you can use headlines that inspire curiosity by talking about a powerful solution but not disclosing the important details.
Rather than using plain text, insert graphs, videos and images into your content as often as possible. Using a variety of methods to deliver your message will prevent your audience from getting bored, which will inspire them to share and retweet your articles.

Bonus: #1 Tip for Using SEO Strategies for Social Media
Keep the dots connected with relevance.
If you read our blog, you may think that I keep beating the same horse, but I can't stress "relevance" enough. If you have "targeted traffic," it's because your offerings are relevant to the user. Even better, if that traffic comes from social media, it's because your social activity is relevant to your offerings, which are relevant to the user.
With this in mind, keep your social media in line with your optimization and your website, and all of that consistent with your brand. The closer you are to staying consistent across the board, the more your social contacts and website visitors will come to feel they know you. – And this, my friends, is gold.