If you own a car, you understand the importance of regular maintenance; why you have to change the oil periodically, check tire pressure and keep the fuel tank full. The case is the same if you value your WordPress database. Regular maintenance will ensure that your database runs smoothly, faster and suffers from fewer problems. Even so, what people know and what they end up doing are two very different things.
Only a handful of webmasters take the time to maintain their databases. As a matter of fact, people only take maintenance seriously after going through a hard time with their database. You should not wait until trouble strikes to take proper care of your data. This is more so if you understand the importance of your database.
Why is your WordPress database so important?
Your website is made up of three main components:
WordPress core files
Theme files
MySQL database
The first two components are easy to replace, repair or reinstall. The database, on the other hand, cannot be replaced. This is essentially the soul of your website as it contains all the valuable information that make up your website. It contains all the content featured on your website: comments, posts, pages, users, Meta information and so on.
Keeping your database as organized as possible and running at optimal speed is the key to boosting your online business. You achieve this by keeping it secured, clean and optimized . The good news is that there are a couple of WordPress tools you can use to maintain your database better.

Best Database Plugins
There are numerous plugins out there that you can use to make your work easier. However, before you get started, make sure that you only consider the plugins that are compatible with the current version of WordPress. Below are some of the best WordPress plugins you can consider using.
1. Optimize Database after Deleting Revisions
If you are in need of a simple plugin that will eliminate the clutter from your website, what you need is this plugin. It is a 'one-click' solution that will make your database cleaner and optimized. The plugin adds a menu under the settings; Optimize DB Options. It will take you about 30 seconds to setup the plugin to run manually or on scheduled basis.
With the customizable options, you will be able to:
Delete all items in the trash
Delete items in spam
Delete expired transients
Delete the unused tags
Maintains a log of all your transactions
Choose to optimize automatically
Add 1-click activation from the top admin bar
More often than not, databases are clogged by unnecessary data. This tool will help eliminate the clutter from your database thereby optimizing it. The plugin has an impressive user base of more than 60,000 installs.
2. WP-Optimize
Are you looking for an automated database services tool? If you answered yes, this is a great plugin you should consider using. You can download it through WordPress.org but support is by email or Github. The plugin will help you do the following:
Delete post revisions
Delete auto drafts and drafts that you have moved to trash
Delete unapproved comments
Remove spam comments or comments that have been moved to trash
Remove pingbacks
Remove transient options
Remove trackbacks
Optimize the database tables
The plugin also enables you to retain a specified amount of data. You can choose not to delete data that is not older than 2 weeks. The plugin will also list all your tables including the related data such as data size, records, overhead and index size.
3. WP-Sweep
This is a solution from Lester Chan with over 10,000 active installs. The plugin is well maintained with sufficient support and numerous reviews. With this tool, you can sweep one item or everything all at once. The maintenance tasks you see on the admin screen include:
Post sweep
User sweep
Comment sweep
Database sweep
Option sweep
Term sweep
Each category has the corresponding individual items. You can use the plugin to clean drafts, revisions, delete posts or orphaned items. The problem with this plugin is that you can't set automatic schedules to complete tasks. Other than that, it is a straightforward plugin.
4. WP-DBManager
This is another great plugin by Lester Chan that offers unique functionalities. The plugin will create its own menu on the dashboard labeled Database. However, you have to be very careful when using this plugin as it can do some damage to your WordPress database if used incorrectly. The key features include the following:
Optimize the database
Repair the database tables
Backup the database
Delete database backup
Restore the database
With this plugin, you can schedule various functions like optimizing, repairing and backup. The ability to maintain several backup copies is one of the best features of using this plugin. It also enables you to download, delete or restore specific copies in just two clicks.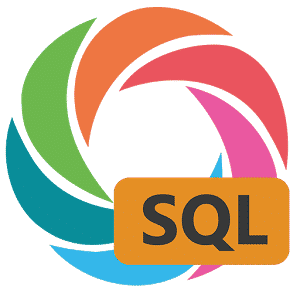 The reason you have to be careful when using this plugin is the fact that it can empty or drop tables from the database. The plugin can also run SQL queries from within. If you are not familiar with this, don't experiment with your website.
5. Simple Revisions Delete
Do you always wish you could delete the revisions you are done working on? This is a plugin that will help you do exactly that. This plugin is both easy to use and light weight. It is also possible to delete bulk revisions. However, the plugin may not be ideal if you have numerous pages or posts already published.
6. UpdraftPlus Backup & Restoration
This is a great plugin for backing up your database. You can do this manually or automatically. You can integrate the plugin as part of your maintenance program. The tool also makes it possible to upload your backups to multiple third-party options such as Dropbox, Rackspace, Amazon S3 and Microsoft Onedrive
The aforementioned plugins will help you better manage your database. Even though you can use several plugins at the same time, refrain from doing that as the results may be the exact opposite. What is more is that having too many plugins on your WordPress page can slow its load speed.
Author bio: A data IT professional, Sujain Thomas enjoys writing about field IT topics, such as database administration services. She works with remote DBA experts, providing DBA services and solving clients' data problems.