Internet marketing has grown to encompass and incorporate a vast number of tasks, concepts, and disciplines. One of these disciplines is social marketing, but how does one combat the never-ending cycle of networking? For Level343, Google Chrome's growing repository of social marketing extensions is a treasure-trove of helpful programming.
In today's post, we'll share the extensions we use to make work just a little easier for social marketers. Why work harder when you can work smarter?
Chrome Extensions for the Social Maven
When we're talking about Internet marketing and the tools we use, we must look at social first. Our CEO and founder, Gabriella Sannino, is a huge advocate of incorporating social into your marketing campaigns. After all, she's Italian, and Italians know how to socialize. Amirite?
While there are websites and programs you can use, such as Post Planner, Sprout Social or HootSuite (all of which are good choices if you're looking for social media management), these Chrome extensions shouldn't be overlooked.
For a few of our clients, our social media team spends a large amount of time uploading images to various sharing sites. One of those sites is Pinterest. It can be time consuming, but the Pinterest Save Button cuts that time in half. Simply go to the webpage you want to share, chose your image, add your caption and voilà your Pin has been Pinned, and your image is up for all the beautiful world to see.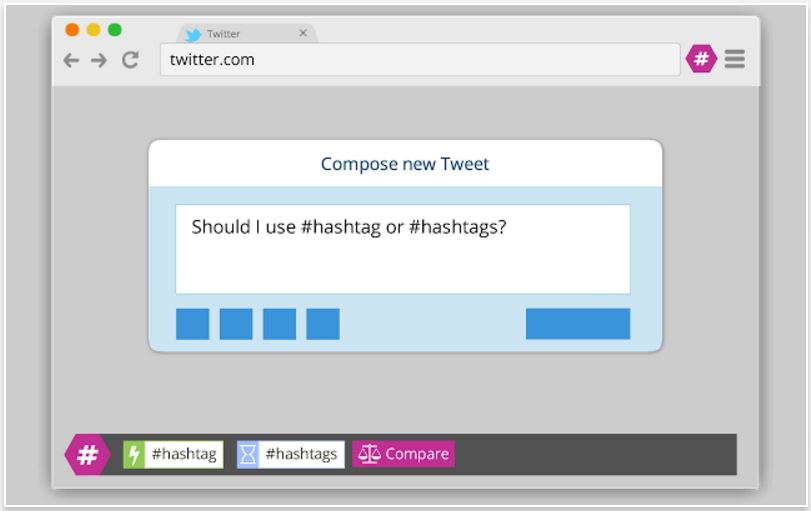 This is an awesome little tool for those who use Twitter on a regular basis. If you're always worried about which hashtag would perform best, RiteTag is the Chrome extension you've been looking for.
After you've entered the hashtags you want to compare, you can mouse over them to see statistics. What are you looking at? Which hashtags are being seen and tracked more than others. For example, a green hashtag indicates that your Tweet would be seen immediately, while a red hashtag indicates a heavily-used tag that will disappear in the noise. An invaluable tool for social marketers.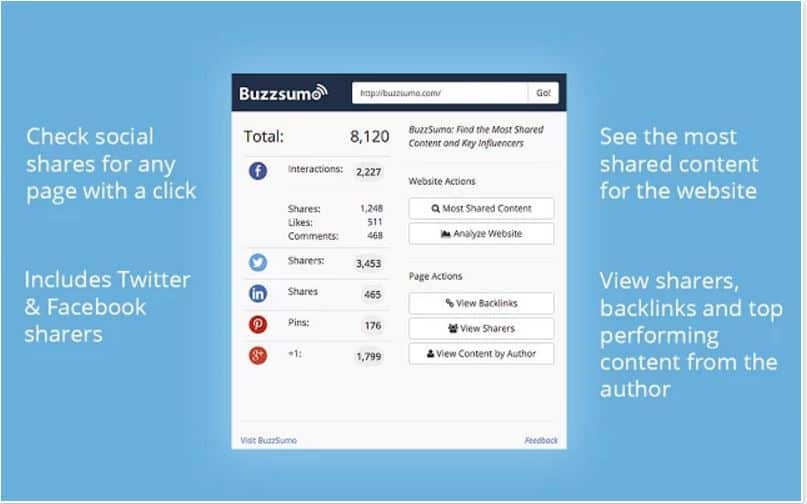 This is an excellent tool for those that are dedicated to tracking how a campaign is going (and who isn't, right?). BuzzSumo has a paid version, but what is provided for free provides enough information to pinpoint how a page is doing on various social sites.
How many shares has a page received? How many backlinks are there? What networking platform did a page perform best on? Whether you're looking for information about your pages or a competitor's, BuzzSumo helps you find it with a click.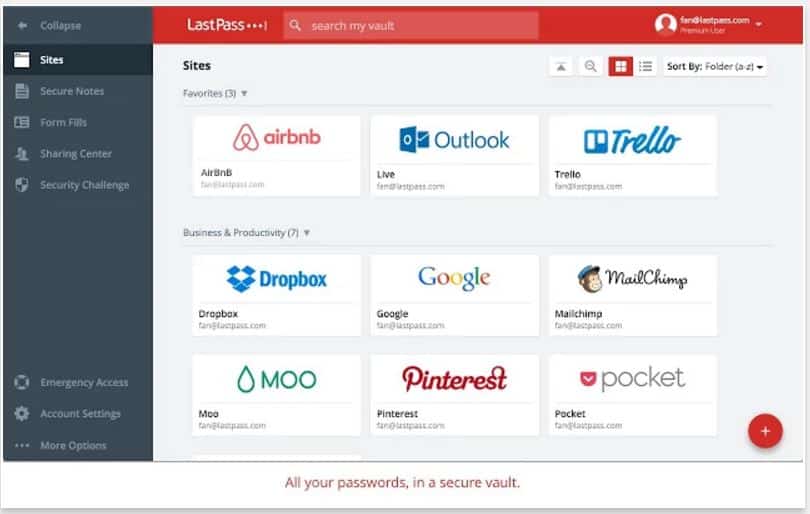 One of the hardest things about social media management – especially if you have more than a few clients – is keeping up with security. When security gurus recommend that you change your password every six months or so (it used to be 3 months, but that's not necessarily the best idea), it can get hard to remember. -And don't forget, you may have to change several accounts, not just a few.
LastPass not only remembers those passwords for you, but also makes them up for you as well. On top of that, you can use the same LastPass account across your devices, so if you save a password on your desktop you can also reach it on your mobile phone.
Most importantly for agencies, LastPass has an inexpensive version that allows you to share the passwords with team members. The ability to view, edit or use the passwords are set based on user roles. For example, you can let someone use the password without seeing what the password is.
Final Thoughts
Social marketing is involved enough without having to do everything by hand. That's why programs are created, right? To help people be more productive? The five Chrome extensions above may not be the best for your social marketing style (although we love them); not everybody works the same way. But if you're a Chrome user, do yourself a favor and take a few minutes to peruse the Chrome Web Store. It's one of the biggest extension galleries for browsers; it's bound to have something you can use.
In our next post, we'll cover some other handy extensions for marketers in the SEO fields. Until then, happy marketing!