It's been a while since I wrote an article on Twitter. But since I've moved back to San Francisco, I've doubled my usage of Twitter in clients' social media campaigns. Maybe it's because I'm so close to their home office, or maybe because Twitter has once again made a huge leap in their versatility and international reach. So how exactly do you become a Twitter power user?
The Company
The best part is Twitter is extremely progressive in their thinking. They understand the power of community. Most people will argue that Facebook is where big brands are going, however, Twitter surpasses Facebook in terms of Fortune 500 use. Last count 73% of Fortune 500 companies have active corporate Twitter accounts, 66% have corporate Facebook accounts, and 62% have corporate YouTube accounts. (Fortune 500 Social Media: 77% Active on Twitter; 70% on Facebook)
Twitter Global Community 
Furthermore, did you know that Twitter now is translated into seventeen different languages? Actually I volunteered to participate in two languages, French & Italian. They created a great community of like-minded people that wanted to help and share this application with the world. In my humble opinion, adding their many new great features since 2006 is one of the many reasons Twitter is successful today.  They don't rest on their laurels, and are willing to try new things.
For those who are not familiar with Twitter, let me give you a brief overview.  It's an application created in 2006 by Jack Dorsey. It's based on an information network that allows you to communicate in 140 characters… more if you use plugins like Tweet longer. It boasts over 500 million users. Furthermore, on last count (March 2013) there were over 400 million tweets per day. That's a lot of text. Granted a lot of it is noise, but when you learn how to focus on a group or goal, then you can enjoy the benefits it offers.
If you don't think it's a viable business tool then you don't know what you're missing. As a matter of fact the power and reach of Twitter is so strong it sometimes is the breaking news before CNN, MSNBC, & the BBC combined.  In April 2013 the Associated Press' Twitter account was briefly hacked into, sending out a message that US president Barack Obama had been injured in an attack on the White House. Stocks lost $134 billion in value almost instantly, before recovering in value when it was discovered the report was false. (cit.Wikepdia.com)
That's some power.
Using Twitter For Your Business
Why would anyone want to use Twitter, you ask? Simple, it's fast, it's global, and when used correctly it can double your traffic, community and brand's message. Tom from Global Index wrote a great article about the Growth of Twitter – take a look and you can see Twitter is a serious player for your branding strategy.
Its no surprise I love using Twitter in different campaigns. Most days, I'll jump in and chat with some followers, Re-Tweet an interesting article or have a drive-by conversation with like-minded people.
It helps that I use Hootsuite as a dashboard, making it easy to follow a certain campaign, including the sources used for sharing information. I'll admit some people like using TweetDeck, but whichever you choose, make sure you use the automation properly. Once you're comfortable on either platform, make sure you're able to manage multiple accounts. However, the question I'm sure most of you are asking is how should you use twitter for your business?
First and foremost, you need to understand its full functionality and the purpose of why you're using this application. But before I get into some of those ideas, let me add, not all social networks make sense for your business. Some perfect fit verticals that come to mind are the hospitality industry, travel, restaurants, clothing store, real estate, software companies, etc. you get the picture. Dare I say, any industry that wants to communicate with consumers immediately. I don't need to tell you, people now want instant gratification for their problems and questions. Please keep in mind my list doesn't stop with just those niche markets. If you have a direct link to speak to your consumers why wouldn't you?
The Real McCoy
What is said and how one communicates on Twitter for any given campaign is where a lot of companies fail. They lose sight of their objectives and end up with a major social fail. I won't bore you with all the huge brand fails, I'm sure you get the point. Don't allow someone that does not have access to the reasons, goals, and branding language drive your Twitter feed. It will take some work on your end, therefore, make sure you trust the employee or partner driving your business's campaign. Don't be a fool – once you've said something on Twitter, its very difficult to remove it – especially if that message has been RT'd all around the world.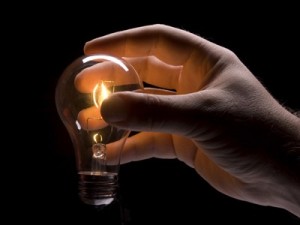 Short of taking you by the hand, make sure you do your homework before using Twitter.  Understand what your goals are, and stick to a schedule. Don't Tweet for 3 days then disappear. Or Tweet 20 articles in one hour then disappear. If that's what you're going to do, please do us all a favor and go away.  But the number one rule, reciprocate from your follow list, or you'll sound like the rest of the meme's out there. This application is about giving first, in order to receive.
Below are some examples on how you can use Twitter. If you're a business to consumer then make sure you set benchmarks for your specific goals.  This way, you can actively see if your message is resonating with your users.
Keep in mind, Twitter will always play a supporting role to other parts of your marketing strategy, it shouldn't be the only platform used.
If you want to expand your reach and gain more traffic, then consider the ideas in some of these examples:
Restaurants can use Twitter to announce specials for the day, week, and month. Track and engage your patrons. Wouldn't it be nice if you offered them a free cup of coffee when they came in and brought their friends? I would even suggest setting up a follow list just with your clients. Remember their favorite wine or dessert – personalization is a big part of effective customer service.
If you're a Realtor, use twitter to speak directly to your buyers. Use your blog to inform them about the latest Comp for the area you work. I can't tell you how valuable that is in today's real estate market. This alone will make you a thought leader in the industry. Nothing wrong with giving away a little free information. I would venture to say, it may even push some people to consider selling their home if the numbers are right.
If you're a winery, use Twitter to announce your next wine tasting. Use a #hashtag and have your Twitter guests RSVP with their Twitter name for a free pass, or a bottle of your latest harvest.
If you're a software company, ask for input about your latest update. This is always valuable for the developers and users.
If you have a clothing store with a new designer showing, invite the designer to be a guest speaker. Live chats are great on Twitter. Especially when you can get the designer to do a Q& A with your audience.
Use Twitter in conjunction with Pinterest for the best image of your flambé or house specialty.
Piggy-back with another business and give prizes away that are of value to your consumer. It can be a dress, a dinner, a 30 day free trial, etc.
Use Twitter to share your users' articles – not just your own blog.
Spend time responding to your followers. I know some companies are doing a great job, but a lot are missing the boat on this. You don't have to sit all day on Twitter, but drop in an hour a day, and communicate.
In conclusion, there are so many other directions your marketing department can create, manage and measure your Twitter efforts. Use your marketing imagination and the vast networking potential of Twitter to your company's benefit.