I was driving into New Orleans the other day, thinking about brands. How can a small business compete with the bigger brands? You're probably thinking your brand sucks or is awesome… Traffic was steady as I watched various billboards pass me by driving down I10 to a meeting. That's when it hit me, what if your brand is nowhere close to what you want?
If you are like me you probably always wanted to do an independent study on all these famous brands. Some brands are so old and so well known that their importance is passed down from one generation to the other – almost like genes. Since the ideas ingrained during formative years are indelible, many people stick to using the information passed on to them when thinking of business brands without even being conscious of it. However, the increasing social networks phenomenon and new techniques of social branding have made it possible for smaller brands and newer brands to capture an effective market share.
The first step to social branding is effectively done by merging yourself into the various social networks. Remember, a brand is not just a logo; a brand is so much more than a picture. It can be emotional, it can be an experience – however you want to describe it or define it, you must find yours. One of my favorite authors said, "Brands are defined by the customer. They exist as a feeling that extends beyond the product itself."(T. Scott Gross – Microbranding)
With social networks like YouTube, Twitter, Facebook, etc. being the rage of the times, creating a strong online presence will get an organisation – or even a person – lots of friends and visitors to whom they can communicate and spread their information. Be it the latest new tool or a new service, to make a satisfactory online presence, the brand promoter should ideally stick to a few rules.
The content that is offered on the Internet for branding should not be of a soliciting nature, especially in the beginning. The first stage here is connecting and establishing relationships. For example, if you have a good video that could attract people you can upload it on YouTube, even if it is not directly connected with your brand. Contacting, connecting and engaging are all part of the first level of the social media "job"; all types of wholesome and entertaining content can be the first step to get started.
As our technologies get more advanced, I have noticed we are using advanced tools for communications, information sharing in order to reshape the very fabric of our marketplace concepts and relations. So how does a little business or a one-man show position themselves with the "established" brands? If you consider, positioning really has little to do with quality or price and everything to do with perception.
Emotional triggers are what sell – things that can emotionally connect you with the buyer. The entertaining aspect of connecting can then graduate into informing and advising to set the ball rolling in the path of branding. Instead of jumping into the fray of all social networks, you can start with just a few. Find out where your niche market is.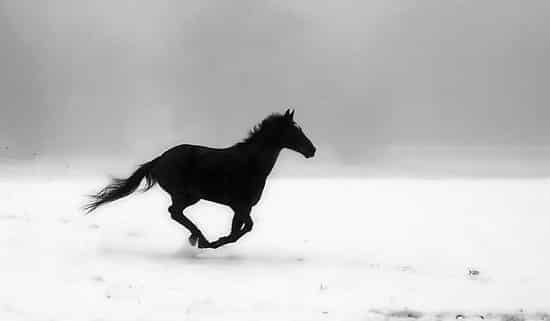 There really is no way around that. Not everyone wants your product and not everyone will like your brand. However, once you have established your groundwork in the social arena, you can steadily increase your presence to make sure that you're being noted. As you establish a solid base in these social networks, it is important that you are absolutely transparent. Your name, profession, arenas of interest and things that you have to offer should become clear to the others.
Everything you are is branding. When many entrepreneurs start out, they might spend months trying to separate business from family or "work" from "life". They then spend the rest of their life understanding that, as an entrepreneur or small business owner, you are your business, from the way you behave to the words you use, down to the business card you hand out. Whether you like it or not, it's the culmination of all you are that makes the brand.
Consistency is important. Everything you do, show or promote becomes part of your "brand". For instance, a business cannot afford to change their profile every month or so, so that there are two incarnations of the same business at different stages. For effective social branding, the profile projected should be the same across all the social networks you frequent. When someone has seen or used your product, they should be able to recognize you instantly.
Social branding is a low budget scenario. It may not be an easy process, and you will have to spend some time on it, but you will not need advertising staff that you may have to pay through the nose. Nor will you need airtime or newspaper space for which too you need to pay. Many social networks are free.
For example, at a site like Ning, users can create a personalized network that can be shared with any number of users with a common interest. It is free (if you can grin and bear it when ads pop up), but you'll have to pay if you prefer to operate in ad-free, sanctified ambiance.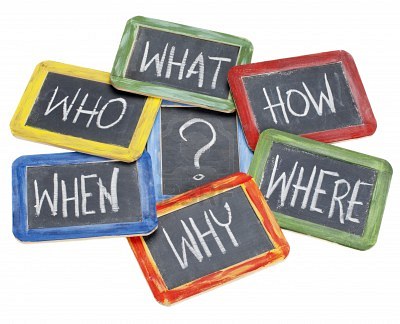 When doing social branding, it is important to live up to the promises and not try to survive on hype. Of course, this is a golden rule in the world of advertising, and not one that is a must only for branding through social networks. Nevertheless, it is one that people often tend to forget. In fact, living up to promises is one way in which smaller entrepreneurs can outwit business brands that sport glossy ads and prime time commercials.
Social branding is very helpful in promoting unknown brands in the case of niche marketing. In niche marketing, the marketer essentially concentrates on smaller pockets as the target market. These pockets will be places dominated by people of certain physical characteristics, race, age, language, nationality, or profession where most people will be in need of a certain product. Spreading brand information through social networks and thereby creating new business brands works well in such setups.
When we say social networks, we understand only online networks today. These are surely far more vibrant than local word of mouth networks, but in creating business brands, even face-to-face networks have their role to play. Remember Social media is not going away anytime soon, but it is evolving… Ultimately, ask yourself does creating business brands through social branding – does your brand matter?