After all the Google Plus hoopla (and a few posts of our own), it seemed only right, fair and equal to spend a little time on Facebook. Of course, it helps that we had a specific request for this article.  A  pro pos to this post, the request came from a Facebook fan – can't beat that for on topic!
Before getting deep into lead generation facts here, I'd like to mention a fantastic Facebook page to inspire you and show you what's possible. Facebook isn't just about posting status updates; you can do that anywhere. In fact, some businesses use FB as their only place of online business.
The business page I'd like to direct your attention to is Livescribe's. The Livescribe FB page is of particular interest here, because it shows exactly how much can be done in terms of lead generation. Go ahead, click around.
What Livescribe did right on Facebook…
Now, it helps the Livescribe is an interesting product. What could be more interesting than being able to write on a notebook and have it turned into a document? However, they did a lot of things right to turn their FB page into a lead generating machine.
1. Make it interesting.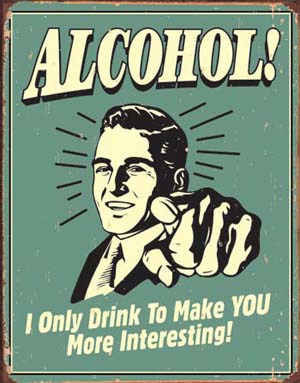 When you first come to the Livescribe page, you don't see the Wall. You see, instead, three carefully targeted ads – yet, they don't exactly look like ads. They look like information sections: perfect for the informavore. What they do is act like a "snack sized" bite of information. As well, each one has a specific call to action, and that CTA tells them what they're going to do if they click.
2. Pre-qualify leads.
You might expect that clicking on one of these will send you to the website. It doesn't. Each of the three links take you to another page – still on Facebook – to help you narrow down what you're looking for. It isn't until the third click that you're taken to the site. In this way, the company begins lead pre-qualification; most visitors to the website who click through from Facebook will be truly interested in the product.
3. Give more.
Fanning on Facebook, which basically bookmarks the page for you, gives you access to features not available on the website. For example, Livescribe has a FB support group. As well, you have access to their YouTube channel from within their pages, rather than having to take that extra step. Actively moderated, you have access to a live person, responding to questions and comments.
4. A place to leave feedback.
One of the most positive things about G+ reactions has been the fact that they opened their product up to user feedback. Livescribe also does this, through the FB support forum, allowing individuals to submit ideas based on their experience, needs or wants. Due to the native FB features, other people can add that they've thought of it too, indicating one particular feature request is more wanted than another.
What you might be doing wrong on Facebook…
A while back, a blog came out on Outspoken Media entitled The #1 Reason Your Customers Hate You On Facebook. True to the name of the company, the article is straight up, nay, bluntly forward, about what the author considers the #1 reason FB isn't working. To put it simply, the reason is lack of follow through or, in reality, lack of thought all together.
Facebook is a tool. That's all it is. What you use that tool for, and how you use it, is what decides whether it's a successful tool. For example, banging a hammer against something isn't going to do much beside leave dents – but you put a nail under that hammer, a piece of wood and some plans, you might be in business.
Fixing your Facebook page for lead generation…
Now you've seen a company using Facebook like the tool it is, and you've read about what might be lacking… get to it!
Just kidding. Don't hate me.
Here are a few tips (with example links) that can help you improve your fan page:
Make it harder to access – This completely goes against the grain of "ease of use" that we normally say, but stick with me here.
When people first started contacting us to guest blog, we turned them down. Not because they were bad writers, but because it wasn't a direction we were looking at then. Having been closed off to guest writers for four years, when we opened up the blog to guest posters, we started receiving a lot of requests for guest spots.
The moral here is, when something seems inaccessible, the human condition is to want it more. The Creative Marketing and Acclaim page capitalizes on this concept, by starting with a game. Find the real "like" button to be taken to the official fan page.
Create a welcome page – Most business pages can be accessed at their walls. Quite simply, a wall can be bland, boring.. meh. Having your FB go to a specially created page, however, spices your FB area up. Where do you want them to go? What can they do after they click the Like button?
The Big Click Studios page, for example, does an excellent job of redirecting the user after the "Like". Most people won't be visiting your FB page every day. Big Click Studios prepares for that with links to the blog, a hint of what you'll see by following them on Twitter, and – most importantly – that beautiful "Subscribe to our newsletter" section with a bit of random fact next to it. Finally, the FB page is it's own shiny example of the quality of service they offer.
Now, you don't have to have a blatant sales page. You can do something as simple as Brand Sprout's understated example, as immediate as Big Click's, or as in your face as Tristan's. You can even try something like Blue Sky Factory's example. However, if you have a newsletter or other offers that require an email address, don't leave this part out!
Offer something extra – Give them a worthwhile reason to become a fan. If you offer special sales, offer a few exclusively to FB fans. Maybe you have videos, pics or demos; you can offer them an early preview. In short, consider what you can give them that they won't get elsewhere?
Lead them – Finally, don't leave them dangling at Facebook with nothing to do. Lead them – guide them to do something interesting, whether it's on FB with an app or on your site with a link. You have to show them some way to get to the buy/signup/conversion, whether it's a tab, a link, an offer, or a product. – And, that offer has to be enticing enough that they are caught up in the process.
As a perfect example, I was surprised to find myself on Livescribe's site. If I'd had the time, I'd have browsed it, and maybe bought something. Instead, I bookmarked it for later – a certified FB lead.
Further reading…

I know, you're thinking that all this might take some serious programming and design skills. However, if you're really interested in sprucing up your fan page, these links will get you started:
Finally, read How Facebook Factors Into Lead Generation. Yes, you have to fill out a nosy "who are you" form to get it, but there's a lot of good information in this PDF. For example, businesses with over 1,000 FB fans generate 12 times more leads.
Conclusion
Facebook is one of the highest lead generation and revenue generating platforms on the Internet. If you're using it for business, it only makes sense that you use it right. No matter what you do, or what changes you make, just remember that it's a tool. And a tool is only as good as the use it's put to!