Hello, happy readers! Welcome to my world. Not sure if you can tell from my profile picture I'm a Wire Hair Jack Russell. Yup, that's right – I'm a dog. I'm sure you've seen other dogs writing blog posts; it's actually the latest rage. Who knows, maybe one day we'll be picked up by Ellen, Oprah, and then we'll see who's laughing. Okay, so I'll be barking. Same, same.
To the cat people out there, I understand that some of you may not like me. That's okay, I get it. But, you see, I've been waiting and sniffing around to get placed as a regular writer on this here popular blog. Now that negotiations are on the table for my monthly column, I'm not giving it up for nothing. Not even a bone. Well, maybe a big bone, but it'd have to be hugemongus.
Let me start by clarifying and for the sake of transparency, divulge that I have to say nice things about this blog and the editor in chief. Therefore without further ado, what you will find on this wonderful, informative, progressive blog is a partnership. We actually have a great arrangement. I love unconditionally, and in return I go to the beach at least once a week, chase squirrels anytime I see one, and allow myself to be squeezed and cuddled anytime. But that's a dog thing, that's how we roll.
How Sniffing Grass Is Like Getting Stuck On Content
Last time I was out with my wonderful, beautiful, super smart and Über thin owner, (*Note) I noticed this blade of grass. I couldn't stop sniffing it. It smelled so good.
Now, I'm a dog, right? But I've been hanging out with my human for years; I've picked up on a few things. Sometimes my doggie brain tries to tie in these human things and… voila. A golden nugget of knowledge.
Anyway, as I was sniffing this blade of grass, it occurred to me that it was not unlike being stuck while trying to create great content. You know what I mean; I've seen you guys sit down at the keyboard to write something that will inspire and build your little army of fans. Like me with that stupid piece of grass, you've gone glassy-eyed, staring at the screen and realizing that you need some inspiring of your own.
So what do you do? Well, you could wait for a squirrel to come along and distract you – break you out of your revere. No? Okay, here's the real deal. Go sniffing around social. I mean, look, Twitter and that Facebook program is the human equivalent of the corner fence post. All it takes is a few seconds of investigation to find something to talk about. Well, I guess it would depend on who you're following. But isn't that about nurturing your leads or something to that effect?
You're That Squirrel In My Yard I Don't Like…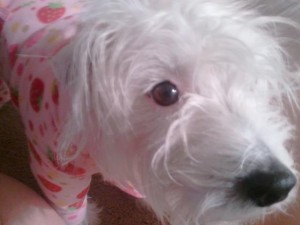 And speaking of something to talk about, the Level343 team, in all their great wisdom (*Note), gave me access to the backend of the site – a region I'm familiar with – and I decided to look around. As I was sniffing through comments, I came across an interesting one that made me sit up and pay attention.
"Money back guarantee on not giving 100% satisfaction it proves that we are fully dedicated to our work and your satisfaction in given time is our main motto. See <a href="http://www.someshittyseoserviceonline.com/">SEO Service</a>.
You know what that kind of spam reminds me of? That stupid squirrel that keeps coming in my yard. Yeaaaah, you know who you are, squirrel. Scampering around, bragging about those nuts you found. If I ever get off that dog run out there, you'll quit laughing. But for now, I'll just move you over to the spam folder and throw some wet leaves on you.
But I'll admit, I couldn't help but go to the site advertised and you know what? It's no wonder they felt the need to spam people. Of course, if they spent more time writing good content, they wouldn't need to spam. Maybe they're stuck on sniffing grass, too? Seriously, you can't remove those stupid symbols that come out of your lazy ass cutting & pasting posts without bothering to edit them.
Look, if you're one of those people sending out spam, try rethinking your strategy. There's no way an editor would let comments like that through; you're just wasting your time. At the very least, you could add one of those precious comments like, "I like this blog, it's very understandable in explain how to write the good content, keep the good work coming, I share with my friends".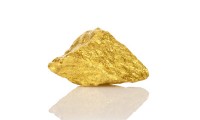 Aim for content. It's a beautiful thing.
You Posting Pictures of My Bad Side Is Not Using Social Media
While I appreciate that you have dogs, cats, lamas and other cute critters, posting pictures of them on Facebook does not make you a social media maven. Neither is posting those stupid CATURDAY pictures everyone seems so smitten kitten with. Besides, I speak from experience; very seldom do the pictures floating around show our good sides. Except maybe the one below…I was lounging and brainstorming with the team.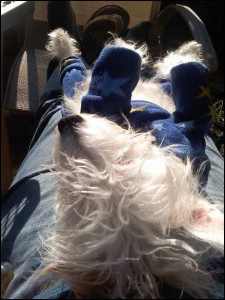 Look I understand we're cute, but we're not business oriented, you know? Well, maybe a hawk. Those in-flight predators seem to be all business, if you know what I mean. You're going along, minding your own business, when all of sudden some hawk is shooting toward you with a whole bunch of business on the end of their toes. Especially if you're a small white fluffy target. But I digress…Let's break up the endless posting of social critter chatter with some business oriented posts, m'kay?
Last but not least, I guess I can't leave out my biggest beef about human social media types. I can hear my owner now… "Lucy, you got some 'splainin' to do!" I don't care; it has to be said.
The biggest gross injustice has to go towards people that like their own page. From where I'm standing – and I'm not too afraid to say it-, do you know what that looks like? Looks like you smell your own ass. Yes, I said it. Seriously? You POSTED the damn thing, of course you like it.
The One Who Makes Her Mark Last Is The Winner, Right?
I've seen that look in my human's eye when I have to compulsively pee right smack on top of the spot that was peed on by other dogs before. My human's eyes reveal her annoyance. Here we are, strolling along enjoying the beautiful day, and suddenly I screech to a halt, sniff frantically, move this way and that, make adjustments to achieve the proper angle, and then finally make my mark. Stroll some more, halt, sniff, adjust, mark…as many times as needed before our lovely stroll ends.
In my world, as yours has been traditionally, success means peeing being at the top. But that lovely human of mine understands that it's not just a dog eat dog world in the game of online marketing. Who came up with that phrase anyway? Dog eat dog? Do I look like a cannibal? I have a much more sophisticated palate, my dear. In any case, where was I? Oh right, making your mark to beat the competition!
Here's a little secret you should know. Your competitor could just as easily be your collaborator! How many times have you gone to an industry conference, met others who are in the same line of work as you, shared a few cocktails with them, and walked away with either some valuable knowledge or with an agreement to work together on a future project? Come on, raise your paw! (I'm only raising mine because I stepped in something squishy, but I know at least a few of you are raising yours in response to my question). Amazing things can transpire when you stop looking at everyone in your industry as a competitor and start collaborating with those that have similar but somewhat divergent goals. There's plenty of room in the park online world! A nice friendly non-competitive pack of collaborators can help each other create and share content, amplifying the effects in ways that one lone dog never can.
Until next time my dear friends I bid you adieu.
*Note: Transparency is important, therefore I must admit I'm brown nosing the boss in those instances.