As someone who works online, when was the last time you tried discussing what you do over dinner? If you're like me, you don't think twice about setting up a new campaign on Moz, adding meta tags to your new pages, using this social media tool, finishing that audit… but what about the people in your day-to-day?
Maybe your family, neighbor, cab driver, whatever knows exactly what you do. Maybe they get excited when you talk about digging into a site audit and discovering that someone has hijacked your client's site to grab traffic. Maybe they respond with, "yeah, man – that reminds me of that time when…" Me, well, some of my best friends couldn't tell you what I do.
Case in point: I met an old friend I haven't seen in years. Oxford taught, umpteen degrees, speaks four languages (fluently), one of the smartest people I know… She asks, "So what do you do, exactly?"
I can't count how many times I've heard it asked just like that.
"I consult with international brands on their online marketing, branding and global reach."
Deer in the headlight look. She doesn't get it. It doesn't matter how carefully, thoroughly, in depth or thoughtfully I answer the "exactly" question, I almost always get the same look.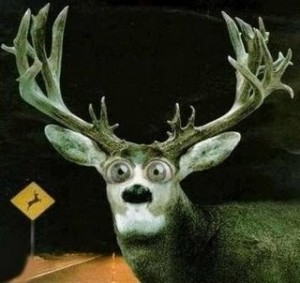 That's when it hit me. 90% of the people around me have no clue what it means. "So, you sell stuff online," they almost always say, in one form or another.
More importantly for this post, they have no clue what social media really means, either. –And when you explain it, you get, "Soooo, you just… spend all day talking to people?' Incredulous look. "And you get paid for that?"
What seems so obvious to us, drowning in it as we are, is invisible to many. Yet, the social stratosphere has gone through several transformations, dragging the masses with it. The most recent evolution is the way people interact online; from shopping to downloading music, the World Wide Web is much more than it used to be.
Social is only natural.
We're social creatures, people. Well – most of us are, anyway. Don't wave that lone wolf at me. The minute the Internet became more than a research project, we tried to figure out how to use it to communicate. It's like giving a kid two paper cups and a string. They'll make a telephone.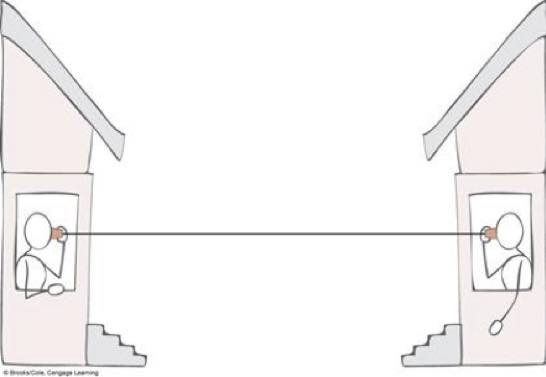 Social media is like the telephone on steroids. It's allowed us to connect with just about anyone from across the globe instantaneously; I ran into my boyfriends from Beirut Lebanon that I haven't seen since the late 70's. Not only can we talk to them, but we can see them as if they were in the same room – or we can stalk them without them ever knowing…
The point is, social media is so much a part of our lives that it has become mainstream, commonplace, and important to know – even if you're over 60. Knowing what social media is, the various platforms, and how to use it, can have a number of advantages in your personal, as well as your professional, life.
Using Facebook
Facebook is probably one of the most well known websites. Used by nearly 1.4 billion active users, it's one of the best ways to connect with friends, share news, events, and just about anything else. Users create a page and build a network by adding friends, liking certain pages… you can post videos and pictures, create a timeline, and even play games.
I'm sure that the biggest reason Facebook is so popular is because it's easy to use, but remember that it's not easy for everybody. My mother couldn't understand why she kept getting emails from her family in Italy and didn't know how to respond.
We keep forgetting that mothers, fathers, or even (especially) uncles from the old country, may not know how to use it. Please consider that the next time you get frustrated with your mother for not linking or responding to your sweet FB post.
You, on FB: Happy Mother's day, Mom!
Your mother, in real life: You never even told me Happy Mother's Day!
Using Twitter
Twitter is one of my favorite social networks by far. Like Facebook, it can be used to connect with others, but with the capability of only 140 characters at a time, people wonder what all the hoopla about.
I've written a few articles to give you the ins and outs but for the sake of brevity, think of it like a cocktail party. It's all about light talk – nothing too deep – but connections are made, business cards exchanged and people are all happy snappy.
Basically, Twitter serves as a platform to share information and news in snippets. It's most recognized for implementing the "hashtag" or # symbol, which serves to categorize content so it can easily be found. For instance, if you want to see the latest gossip or news about Barack Obama, one could simply search #Obama in the search bar. The results would display content that has the hashtag included in the post.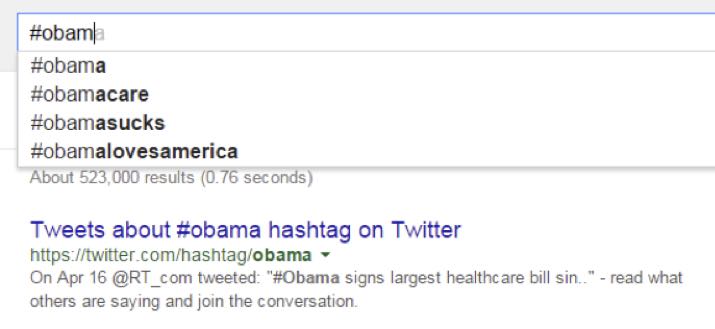 Using YouTube
YouTube is a popular social network and not that difficult to understand. It has a clear purpose: sharing videos. Users are allowed to see videos for free on this website or post their own to share with the world. Giving a video a "thumbs up" allows your video to gain popularity and even make money online through advertising.
YouTube videos are notorious for going "viral," which means that people are viewing it everywhere at an increasingly rapid rate. From tutorials to silly pranks, you can find just about any type of video on YouTube.
Case in point: this viral video, which has received over 6 million views.
Using Pinterest
Have you been dying to know how to make Ice Shot Glasses or fake bark and moss? Maybe you just happen to have a bunch of paint swatches and are wondering, "Now what in the heck am I going to do with these?" (you can find these on this Creative Ideas Pinterest board)
Pinterest will not let you down. It's a great website for creative people and ideas, or just want-to-be creative people who wish they had ideas. Five hours of looking at Pinterest can make a rock feel creative.
You can explore Pinterest to find food recipes, hobbies and crafts or get great decorating ideas for the holidays. If you are user of this site, you may see something you are interested in and "pin" it, hence the name Pinterest. It's been the place for thousands to find that perfect something.
Insta – Gram: as found on Pinterest
Using LinkedIn
LinkedIn is online business networking at its best. Profiles are created mainly as an online resume and a way to connect with potential business partners, employers and associates. Human resource departments commonly use LinkedIn now as part of their recruiting efforts.
Need a job? Try posting your experience and skills on LinkedIn. It doesn't have to be a straight, severe resume, either. You have to stand out from the rest, right? Right. Although I wouldn't suggest just anybody try to build a profile like this one. Here's an excerpt:

Using Instagram
Instagram is a mobile app with the sole purpose of sharing pictures and video with others. You can quickly snap photos of something you like and share it directly with your friends. You can apply effects or filters on your photos to brighten them up and add character, as well as add descriptions for others to see.
Like Twitter, you can add a hashtag to the photo's description which will then categorize it, making it searchable based on the subject matter. Just don't take picture of everything. Be selective and make sure you add descriptions in order to be found in the search results of Instagram.
Using Social Networks
Facebook, Twitter, LinkedIn and Instagram are just a few of the social media sites out there. Getting social is easier than ever, and there are so many ways that the Internet allows you to connect with others. Familiarize yourself with the ones above and start exploring the wonderful world of social media!