Gabriella Sannino
Update:
Our
Top SEO Women badges
for 2010 and 2011 are finally out! As well, we're accepting nominations for the 2012 year, so be sure to nominate your favorite.
Inspiration happens at the oddest times…
It's no secret I'm a Twitaholic; I'm not ashamed of it and I like it that way. It's also no secret that the latest buzz can always be found in the ongoing stream of Twitter chatter. So, imagine my "non-surprise" when this comes across my screen.
"50 Women Bloggers You Should Be Reading" – oooh! In my excitement, I started reading down, grinning at names I recognized. It wasn't until I read the post a second time, however, that I realized none of the women are in SEO. Oh sure, there's social media, marketing and branding – even marketing to women -, but no mention of SEO. Are women not as interested in SEO as men? Are there so few women in SEO?
I'm not burning bras, people, but I do have to be curious. You know – search engine optimization has been around for just a tad bit longer than social media, people.
I Googled "Women in SEO" The #1 Google was SEO Fanguy with "You gotta love the women of SEO" as a tag line. Of course, I had to read; it sounded interesting. As I'm reading, this comes across the screen: "Could she truly be a sexy woman of SEO? That woman would definitely have to be smart, because she married the man of SEO and she knows SEO." I can still feel the tea coming through my nose the first time I read this sentence.
Look, I'm not burning flags or waving red ones, I'm just surprised that women don't seem to be recognized in the SEO community. For some reason, not very much is being said. Anytime a list is made of top women in the industry it's usually social media, marketing and PR firms. Women in SEO…?

How about Judith Lewis (aka deCabbit) – Well known speaker on SEO and social media, SEO journalist, and regular writer for Technology Weekly. She started out training to be a lawyer with a specialized honours degree in Psychology – she became an SEO consultant instead; that should tell you something. Oh and she digs chocolate.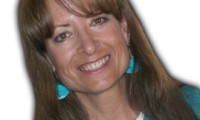 Dana Lookadoo, is another great example. She's launched two web development firms, founded Pixel Position (SEO agency), and has now launched Yo! Yo! SEO, a company providing in-house SEO consulting and training. SEO isn't easy, but if you catch up with Lookadoo and read her blog: Formula for Reaching the Top – Pain is Growth, you'll see she's definitely up for the hard climbs.

Have you heard of Ann Smarty, by any chance? Ann runs SEO Smarty, contributes to Search Engine Journal and is the Director of Media at Search & Social (recently merged with 10E20 to become BlueGlass Interactive). The SEO Smarty blog is #7 for June 2010 in the top Wikio SEO blogs… only 6 points below Matt Cutts. Enough said.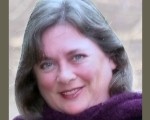 Let's not leave out Donna Fontenot. Dazzlin' Donna is the original founder of SEO Scoop. Lest you think a woman by the name of "dazzlin" anything has a fuzzy brain, Donna has been a ColdFusion Web Developer in her past life. She's also been a contributor at Search Engine People and moderator at the Search Engine Roundtable Forums. She's currently a busy ebusiness coach/consultant, SEO and an active moderator at Cre8asite Forums, among other things. That's just the tip of the iceberg…

Then there is Bonnie Burns. She has been immersed in SEO for over 10 years. Anytime I call her she is available to answer any questions I may have. It's women like Bonnie that make SEO fun. Thanks for all that you do woman you rock!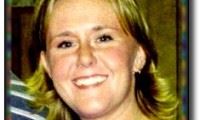 Alysson Fergison is another great woman in SEO. Have you seen her Twitter profile? Let me quote "Snarky, progressive & profane. Some say I'm funny. Who am I to argue? I build WordPress sites & blogs and help small businesses with SEO, marketing & stuff." I like professionals that enjoy what they do.
I'm running out of room, but I can't leave out Angi Nikoleychuk, Christine Churchill, Meaghan Olsen and Anne Kennedy.
Are the SEO women listed above special because they're women? Nope, not a bit. However, it must be said that these women are buried in SEO and at the top of the field. People, I like Alan Bleiweiss; he's a great guy and knowledgeable. Dave Harry, AKA @theGypsy – the man knows more about search than Matt Cutts. Micah Baldwin Search engine marketing and startup business guru. I'm not sure, but he's probably started more businesses than Donald Trump.
Now you have a long list of great people to gain SEO insight from. However, along with the top SEO men, you can now snag a little info from the top SEO women as well. I may even add to the list as time allows…
Update: Angie Nikoleychuk aka @AngsCopywriting dropped a note. She wrote an article back in October 2009 asking "Where Are All the Women SEOs?" for Search Engine People. It's good copy and worth reading, but take a gander at the comments – wouldn't you know it? Women SEOs ARE out there! Some of them seem to be hiding in Angie's comments. 😉
Thanks, Angie!