This weeks Honoring Women Wednesday, we have the pleasure of introducing Nerissa Marbury, a trusted advisor and the Founder & CEO of One Epiphany LLC who knows a thing or two about business strategy and marketing operations. She has been helping business leaders, and their organizations worldwide reach their goals for many years. She loves engaging with people of all cultures, who keep her mind open to unfamiliar ideas and inspire her to try new things.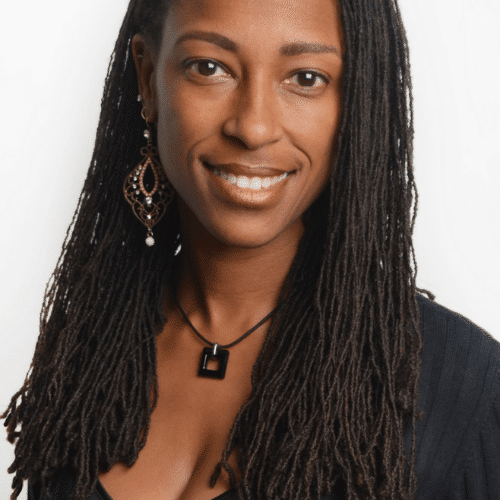 What's your personal elevator pitch? What should we know about who you are and what you do?
Nerissa Marbury's expertise lies in providing critical marketing and operational support to B2B, technology, and tourism leaders, whether a product/service launch, business reboot, or destination promo. As a result, business and marketing leaders have the freedom to focus their attention where it needs to be to grow their business.
Which social media platform is your jam? How do you share your industry knowledge with your audience?
You will find me personally sharing on Twitter or LinkedIn. However, the company shares industry knowledge on all the main social media channels (Twitter, LinkedIn, Instagram, YouTube, Facebook) under @OneEpiphany.
And if you're patient with me, I plan to test out TikTok for B2B marketing later this year too. Here's where you'll find me.
We'd love to know more about the personal you. What area of the world do you live in, or want to live in; what are some of your quirks; what fuels your fire?
Anyone who knows me even a little knows I have a passion for international travel. Other activities I thoroughly enjoy are downhill skiing as well as good wine & food.
I'm a Midwesterner who has spent a significant amount of her adulthood in New York City and other parts of her life in Virginia and Texas. Most recently, I've been camping out in Oklahoma to pursue business opportunities and learn about a different part of the United States.
If you want to get me smiling, talk about international travel, people & cultures, or wine.
Is there any advice that you would share with women who are trying to build a career in the marketing industry?
Know your worth and be uniquely you.
You will then always have something to bring to the table.
Always speak confidently.
You never know what the other person doesn't know.
Tell us where we can find you online and include information about any specific project that you are building and want people to know about.
No specific project to share. Unless my desire to better combine my professional and personal interests into my business counts. By getting involved in destination marketing associations and getting more clients who support economic development through travel and tourism efforts. Thank you for your time, and I look forward to receiving your information.