Hello wonderful readers, today is another Honoring Women Wednesday, and we're going over the pond to meet Adriana! Originally from the US and now living in Germany, Adriana is the CEO and founder of AS Marketing. She leads a team of Digital Marketing Experts who develop holistic online marketing strategies for B2B and B2C companies. She loves to travel (she's a major jetsetter!), go hiking, and binge-watch House reruns when she has time to herself.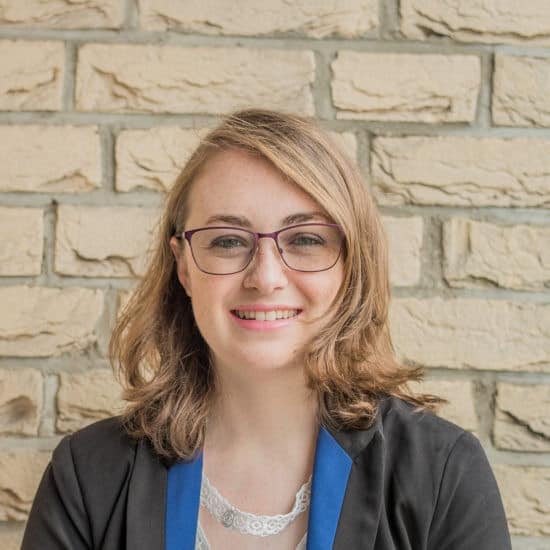 What's your personal elevator pitch? What should we know about who you are and what you do?
By acting as an external strategic partner to Senior Level Marketers, as Marketing's go-to-market strategies are for businesses looking to expand into new markets and sustainably grow their business. Our specialty lies in creating holistic marketing strategies that match local market expectations in the local language.
Which social media platform is your jam? How do you share your industry knowledge with your audience?
LinkedIn is easily my number one. I share industry knowledge by posting daily, five days a week. For over two years, I've built up around 18,500 followers. Consistency is key. It's been worth it, as it's our primary inbound lead generation channel.
We'd love to know more about the personal you. What area of the world do you live in or want to live in; what are some of your quirks; what fuels your fire?
I'm originally from a small town in Oregon called Joseph, where there are more cows than people. I moved to Hamburg, Germany, just over six years ago. That decision came about after I took extensive backpacking trips throughout Europe and realized it was much more suitable for me. So I finished university in Oregon and moved to Hamburg within six weeks. My husband and I met later in Hamburg, and we are considering moving to Switzerland or the UK in the future, but we are not sure yet. We'll stay in Europe nonetheless.
Funnily enough, marketing was created by accident. When I first moved to Germany, I spent over six months in a German language school to make it easier to start my career here. With a degree that wasn't from the EU, finding a job would have been very difficult, so the foreigner's office told me instead that I should go freelance because at least I learned German and could do something like translations. So that's basically what I ended up doing, but mainly for marketing departments at various German companies. This also involved content writing and SEO, where I got my start in marketing. I soon found out that there was quite the demand for multilingual marketers, so I just grew things over time to the agency I have now, where we have a team of over 50 and offer marketing support in over 20 languages.
Even though that sounds easy enough, it was one of the hardest things I've ever done. There have been a few times when I was very close to quitting. Initially, I needed to make money to survive in Germany (I have continuously funded myself here). So my need to pay rent was my first fuel, haha. But then, later on, as I started to work with clients I loved spending time with, and even more so, built a team that has become like family, which fuels me. I love what I do, and it is easy to start most mornings because of my passion. Even when things get tough and I think about quitting, I've come way too far now to give up now.
Is there any advice that you would share with women who are trying to build a career in the marketing industry?
Learn from real projects, even when you're starting from zero. Don't waste your time and money on online courses or reading tons of books. True marketing expertise comes from learning from real projects with accurate data. Marketing moves way too fast to learn from a book or course.
Tell us where we can find you online and include information about any specific project that you are building and want people to know about.
Now that we are in the process of scaling, my next step is to build a unique service offering that goes beyond traditional marketing methods (I can't say more than this yet) as well as continue to build a teamwork culture where everyone can learn, feel empowered, and maintain a work-life balance.
More information about me is available here, My website, my Twitter, and my Linkedin.
Come back next Wednesday to see who will be featured. Until then, be kind, thoughtful and come back for another #HonoringWomenWednesday Women in Tech feature!!