Got a question about the SEM or Social Media realm? Diana's got you covered! She's done it all — optimizations, social media, advertising — and she loves (L-O-V-E) to talk shop. Having fun with marketing since 2006, Diana hails from VA and has rambled her way to Texas. Feel free to crawl her Twitter stream for SEO news, tips, and musings!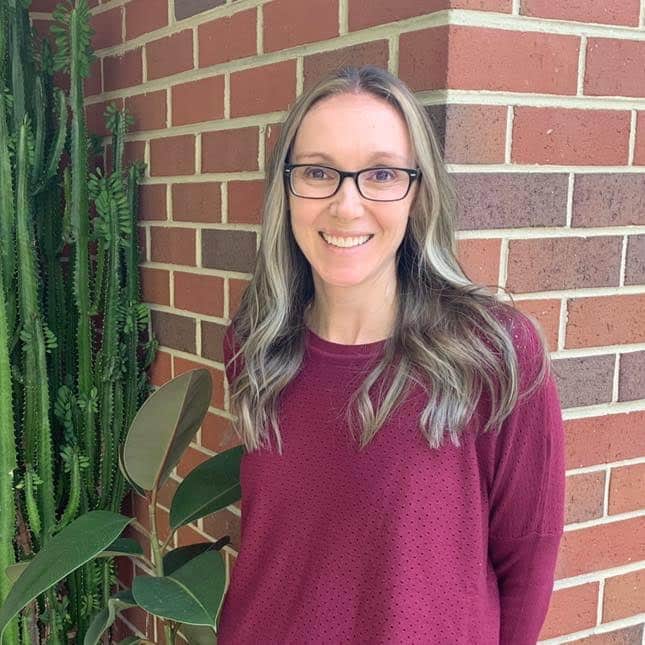 What's your personal elevator pitch? What should we know about who you are and what you do?
If someone asks me what I do, I say one of two things. Either I say "I'm an audience, communications manager for a marketing software company" or I say "I'm a people person and love to talk, so I get to talk to people about digital marketing for a living. It's amazing." It just depends on who's asking.
Which social media platform is your jam? How do you share your industry knowledge with your audience?
Right now Twitter is my jam, but I'm working on my LinkedIn content. At first Twitter was super overwhelming to me and I could only handle it on my computer, but now it's second nature. I love the live, real-time conversations that happen on Twitter. And I love how easily connected to new people and brands I am through the people I currently follow. I've actually made friends this way. As far as sharing my industry knowledge, I'm an open book but I'm incredibly fortunate to have TWO outlets to share with the world – my personal accounts and the content I create for Semrush. It's rare to have double the platforms to share experiences and teach and it's just one more reason I really love my job.
We'd love to know more about the personal you. What area of the world do you live in, or want to live in; what are some of your quirks; what fuels your fire?
I was born and raised in a beach town called Virginia Beach. It's on the Atlantic Ocean in the eastern part of the US. My family still all live there and I try to visit as often as I can (I have a super cute nephew). I traveled quite a bit to Baltimore growing up as that's where my extended family lives. At the beginning of the pandemic I moved to Texas where my boyfriend's family is. I fell in love with Texas the first time I visited, specifically San Antonio. The culture, food and people are so vibrant here. There's a very strong sense of community and heritage that draws you in. Right now I wouldn't want to live anywhere else, but I'm hoping to road trip and explore other areas of the US this fall. Oh I have plenty of quirks!!! I can't stand it when a door is halfway open and I love to drive. I could walk forever as long as I have the right shoes and I've listened to the "Hamilton" soundtrack every day for 2 years. Fueling my fire is easy — bring the conversation! I seriously love people and hearing their stories and I could have a conversation with someone all day if they let me. I say, "that's super interesting" a lot but I actually mean it, I'm not saying that because I don't know what else to say. I love people who make me think about things differently and bring new ideas to the table. I have a brain that spirals with ideas once an ember sparks. I have to write things down a lot so that I don't forget. Also, a fun fact about me is that I minored in theater in college. I miss the stage.
Is there any advice that you would share with women who are trying to build a career in the marketing industry?
Yes! Step up and volunteer to work on or be a part of any project you possibly have access to. Even if it seems irrelevant. The more and broader overall experience you have, the better and it's an awesome way to discover what your strengths and weaknesses are. For example, I'm a super organized person, so I thought I'd be great as a project manager. I stepped up to help fill that role while it was vacant and it was completely overwhelming to me. I had even thought about applying for the open position, but after this experience I learned it just wasn't for me. And that's 100% ok.5.
Tell us where we can find you online and include information about any specific project that you are building and want people to know about.
You can find me on Twitter (@DianaRich013) and LinkedIn as well as throughout Semrush's content. An AMAZING project I'm so excited to be working on right now is launching a webinar series for marketing agencies. We'll have one each month with incredible guests and interesting topics. The first webinars are happening on May 26th, June 30th and July 28th. Stay tuned to our social media for those announcements and I hope to see you all there.
Make sure to connect our RSS feed in order to stay connected for our next The Top SEO Women™