You can call Janet Fouts the family caregiver whisperer. Her combination of mindfulness and meditation, resilience coaching, and emotional intelligence training gives people an uncanny ability to improve their mood and outlook on life. I've enjoyed following her on Twitter, she's always sharing amazing resources and links.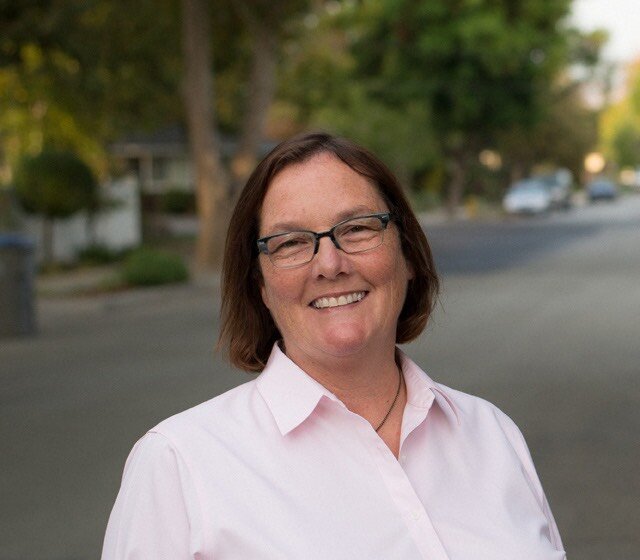 What's your personal elevator pitch? What should we know about who you are and what you do?
My passion is helping people come to the realization that they can enjoy life and be better communicators, more productive, and happier at work and home.
Which social media platform is your jam? How do you share your industry knowledge with your audience?
Linkedin is my best business platform but I do love sharing tips for Microdosed Mindfulness® on Instagram and my private Facebook group.
We'd love to know more about the personal you. What area of the world do you live in, or want to live in; what are some of your quirks; what fuels your fire?
I live in San Jose CA and I love how easy it is to be able to go to the beach, hike in the foothills, ride my horse, or go to a concert downtown.
Is there any advice that you would share with women who are trying to build a career in the marketing industry?
Trust your instincts and don't fall for the typical way of marketing because "everybody uses funnels" or whatever the latest tactic is. When we think of our "target market" as human beings with problems to solve rather than target? They want to work with us because they see that we have their interests at heart rather than just selly sell. I call it mindful marketing!
Tell us where we can find you online and include information about any specific project that you are building and want people to know about.
They can check my website.
I believe that we reach our highest potential as human beings when we realize that mindful attention to ourselves and others results in stronger leaders, better communicators, and better humans.
The problem is, that sometimes we get in our own way, chasing someone else's goals and losing our own in the process.
Through mindful self-awareness, we can find the true potential in our lives, both at home and in the workplace.
I'm creating a resource for people to see how a mindful approach to marketing, business, and life helps us all be happier and healthier in every aspect of our lives.