Meet Jasmine! After starting on the content team, Jasmine progressed to working with social media clients, and now she's our Marketing Manager. She likes working on projects like the webinar series and soon-to-be podcast.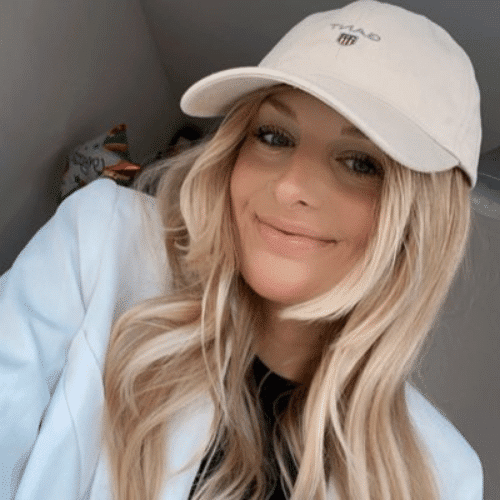 Jasmine McKenzie
What's your personal elevator pitch? What should we know about who you are and what you do?
I started my marketing career as a Social Media Assistant at a recruitment agency before joining Absolute in 2017 as Digital Copywriter. I then had the opportunity to work on our clients' social media accounts before becoming the agency's Marketing Manager, where I can be found promoting the agency, its team, and its brand on social media and elsewhere.
Which social media platform is your jam? How do you share your industry knowledge with your audience?
I'm a massive fan of Twitter! You only have to log in to see how many talented people there are in the marketing industry. We utilize it from both a brand and personal perspective, encouraging the team to share their knowledge and wins to grow their brands while establishing ourselves as leaders in the industry. You can also find us regularly sharing company news and blog posts relevant to our niches, case studies, new client wins, video testimonials, and more.
We'd love to know more about the personal you. What area of the world do you live in or want to live in; what are some of your quirks; what fuels your fire?
I love traveling and was lucky enough to attend the European Search Awards in Barcelona last month with some of the Absolute team. I want to take advantage of our company perk that allows work from anywhere in Europe – it's just deciding where!
Is there any advice that you would share with women who are trying to build a career in the marketing industry?
My advice to women trying to build a career in the marketing industry is not to be afraid of putting themselves forward. Take every opportunity in your stride and develop your network!
Tell us where we can find you online and include information about any specific project that you are building and want people to know about.
We're working on several exciting projects at Absolute, including the rollout of our microsites, our upcoming podcast, and a webinar rebrand. We're also focusing on launching our first roundtable, where we'll be revealing more about how we supported the online growth of iGaming clients Ladbrokes, SuperCasino, and Jackpot 247. Our Twitter and LinkedIn is the first place to hear all about what we're doing as an agency, alongside my personal Twitter, where I'm always more than happy to connect and chat!