They might be stereotyped as misunderstood, directionless and fickle, but when it comes to digital content, teens tweens and young adults know exactly what they want:
They want to feel something.
It's no secret that new media makes the biggest impact with younger audiences. Photos, videos and images are just the tip of the iceberg. In recent years, creative typography and audio have worked their way in, and GIFs have returned from the 90s with a vengeance.
The younger demographic's taste for new, visually oriented, bite-sized media has evolved in part thanks to the plethora of social platforms and creative software that's available. Tumblr, Gifsoup, the Creative Cloud and many others are the perfect outlet for youthful wit and angst, and they're ideal publishing tools for brands, too.
Tumblr your heart out
I've talked about using Tumblr for SEO here before, and I'm probably going to continue extolling its virtues for quite a while. Because it rocks in just about every department – none more than when it comes to connecting with younger audiences. Tumblr's built in social network skews extremely young, and the trend is rising. It's rumored that Tumblr has already overtaken Facebook in the 13-18 bracket.
In addition to its built in network, Tumblr is a blogging platform built for creative expression; you can create a post as text, photo gallery, video, quote, link, chat or audio. It's the perfect space for brands to stretch their messaging to new creative heights through storytelling and emotional connection.
Every brand has its own voice and story, and on Tumblr, how you express your brand's story is limited only by your creativity. There are a ton of brands creating insanely engaging, targeted content here, including Rookie Magazine (the quintessential blog for teens), Whole Foods' lifestyle magazine Dark Rye, Anthropologie and Wantering Leather to name a few.
Say it with GIFs
Yes, GIFs are back, but they're not the pixelated waving palm trees and US flags you remember from the 90s. GIFs are tiny, digestible looping bits of animation that act and load like a normal image. They're ideal for brand storytelling, and with just a little Photoshop expertise – or a graphic design intern – capturing comic moments into GIFs isn't hard.
Still photography can be brought to life by adding slight movement to water, hair, grass, even steam from a coffee cup with GIF animation. More complex photographic animation can morph one image – a landscape, person, product for example – into another thing, allowing brands to tell a visual story about the connection between two people or ideas.
Of course, in the wild, GIFs are a recipe for comic gold. Generating funny GIFs isn't for every brand, but for youthfully and pop culture-inclined brands, creating funny GIFs that land with your audience can be as simple as knowing your message, your audience, keeping your ears to the ground and pouncing on comic moments when they arise.
Play with memes
Memes are, quite simply, concepts or stories that keep being retold. Creating funny memes that go viral from scratch is rather like conjuring a thunderstorm (easy if you're Thor or Storm, hard if you're everyone else), but tweaking an already popular meme to fit your own brand is simple. Basic examples could include doing a company Harlem Shake or spinning the Dos Equis man's "I don't always X, but when I do, I Y" to an industry inside joke. The secret to successfully spinning a meme is timing; it's best to spin a meme that's trending upwards, or is just at its peak, before the internet is oversaturated with it.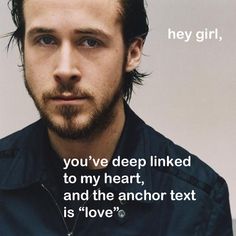 Tune in on Spotify
From Spotify, you can easily share songs and custom playlists on Tumblr, Facebook and Twitter for free, giving brands yet another creative medium for expression. There are few simpler ways to create emotional connection than through music, and with Spotify, it's easier to say how you feel in a playlist than it was in the days of Memorex. Create playlists for seasons, holidays, sales, company changes – anything. If you have deep pockets, Spotify does have paid advertising options.
Create inspiration with typography
Typography has become an unlikely favorite in new media, and why not? Streams are saturated in videos, GIFs and images, so the occasional clean sheet of paper with strategically placed type has a strong impact. Typewriter font, handwriting and calligraphy are the ideal medium for short, inspirational messages and quotes, which can also be a wonderful way to bring out the positive, helpful aspects of your brand. If helping people, or self-love, or other forms of positivity are part of your brand's mission, say these messages directly with eye-catchingly simple typography. The Good Vibe, on Tumblr (of course), has built an entire business off inspiring people through type.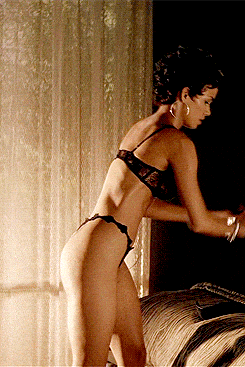 Strategize first, then GIF
None of these listed above are, of course, strategies. They're mediums of expression which can be powerful if used as part of a well planned overarching strategy. "Let's use GIFs!" is not a strategy, any more than "I want to rank #1 in Google!" is a strategy. As with any campaign, new media will make the biggest impact when it belongs to a larger storytelling strategy. Measure your audience's response, adjust accordingly, rinse and repeat.