You can't write awesome, quality content for a boring industry. If you're trying, stop now. You can't, because you don't know the secret. Until now, you probably didn't even know there was a secret, yeah?
No topic under the sun bores everyone.
No product is totally useless.
No industry is completely boring.
So, what's the secret for writing quality content for a boring industry?
It's one word.
Interest.
If you're trying to write for a boring industry, the problem isn't the industry; the problem is you.
You don't need the industry.
You don't need the product.
You aren't the target market.
End of story. My work is done. Carry on.
Oh, wait – you have to write for the industry anyway? Cool. Let's fix the problem, then.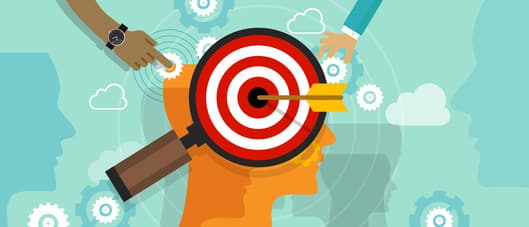 Becoming the Target Market
Cast your you aside. Your wants, your needs – they don't matter. What matters – who matters – are the people who want the product. You have to put yourself in their place.
Why would they want the product?
What benefit do they get from the product?
Why are they interested in the industry?
Because, you see, they are interested. So half of your work is done. Your work is to make your particular business or product offering stand out.
– But you can't do that if you find the subject matter boring. It will translate into your copy.
To be an effective marketer, you have to cast your perspective aside and learn to get inside the head of your target customer, and the following guide will show you how.
1. Learn the Industry
Learning as much as you can about the industry in question is the first step to creating quality content that doesn't turn your readers into victims. As you gather information, try not to form any sort of idea around the industry. You want to be able to set your biases aside, remember?
Take some time to research common products and services in the industry. Learn how they work. Learn about the positive and negative aspects of each one, which will help you describe them in the best possible way. Discover the key benefits and features of the things you wish to promote.
2. Learn About the Customers
Any time you're planning on creating targeted content, you have to learn your target audience. After all, how are you going to hit the target if you can't see it?
Think about the type of people who would be interested in the knowledge you've gained. What would they want to know? Why? What benefit do they get from the knowledge?
When you understand why they're interested in your product or service, you will have a better idea of how to craft your content. You can then write in a way they can relate to, which can inspire them to read the entire article and to subscribe to your blog or social media page.
No matter how much you think you know about them, researching your customers and their motivating factors is an ongoing process, but it doesn't need to be difficult. You can find the forums and blogs they use to ask and answer questions, which will also help you learn about the words and phrases they use.

3. Learn About the Most Pressing Need
Learning about the needs of your customers is one of the best ways to create compelling content. When you highlight a solution for which an individual has been searching, you are guaranteed to capture their interest.
Although customers will buy a product for different reasons, you must find the most common theme. You can reach that goal by offering discounts to your customers when they complete a survey. Next, review the problems they disclose and determine which one is the most common.
4. Learn to Format Your Content
You can create the most interesting and engaging content ever seen, but if it's not formatted properly, you won't get many readers. The key is to avoid long blocks of text by using small paragraphs and headings to break your content into smaller chunks.
5. Learn to Tell Stories
People love listening to stories, and if you followed the other steps properly, you have enough information to create one. The story should make the owner of the business appear relatable to the target audience, which inspires trust. Showing how the business owner went through the same problems that the customers are going through now is a great way to address their needs and to show them how the product or service can benefit them.
Conclusion
To be sure, writing compelling, quality content isn't easy, no matter what the subject is. Done correctly, it can take several hours for a single article. But whether the material comes hard or it comes easy, don't let yourself get in the way. Remember that it's only boring to you, because you aren't the market. Write in a way that would excite you if you were, and I guarantee you'll never struggle with writing for a boring industry again.