WordPress – it's a content management system, a blogging platform and "that place you put your blog on". It's often thought of in relation to blogs, but have you ever thought of it as a "place to put your site on"? Thousands have, and many of them are big brands. WordPress is a flexible, viable solution for many, and it might just be the right one for you, as well.
WordPress for Website Developers
Any website developer worth their salt would raise their noses at a program (sneer) that helps them code. However, many a developer has some sort of bare-bones, wire-frame template they use to speed up the coding process.
WordPress is simply that wire-frame template, with the added bonus of a friendly user interface. If you're a coding guru and know how to create that UI type of thing, you may not find anything worth using on WordPress (other than the fact that it can save you time). If, however, you learned your coding skills through reverse engineering and haven't quite gotten around to creating user-friendly interfaces, WordPress is something worth looking into.
Some of what WordPress provides website developers:
Complete content management system with database integration
5 minute initial setup
Wire framework for a complete website
Thousands of templates for inspiration
Thousands of plugins for inspiration (or quick, added functionality)
Easy "hooks" for creating your own plugins with the Plugin API (split between filter hooks and action hooks).
Out of the box blog and site integration
The above is just a short list. We'd be remiss if we left out the fact that it's developed through open source, which is one of the biggest reasons why WordPress is in wider use than Drupal or Joomla. Open source allows the platform to grow in leaps and bounds beyond the "competition".
In fact, if you use WordPress in the right frame of mind, it can be an excellent tool to speed up your coding time and reduce costs. The key, however, is to use it in the right frame of mind, which brings us to the biggest con for developers…
The #1 Con of WordPress for Developers
Like any tool, WordPress can quickly become a crutch. –And, like any crutch, it can change the way you design and code. What often happens is developers get stuck in an, "I'm going to create a WordPress site," frame of mind.
The problem is that WordPress sites have a WordPress feel. Once you've seen a few, you really have seen most. Oh, colors may be radically different, and layouts slightly different, but all in all, you know when you're looking at a WordPress site.
The "trick" to using WordPress is to use it like any other tool. "I'm going to create a website. One of the tools I'm going to use is WordPress." With this frame of mind, you really can do anything you or the client imagines (although that's not always a good thing).
WordPress for Website Owners
"Anything?" the website owner asks. "Anything," we reply. –And that's one of the biggest pros for website owners. WordPress is extremely flexible, allowing for a variety of site types, functions and designs. Don't take our word for it, though. WordPress is used by thousands of sites; each uses it the way it was intended – as a simple platform, with ultimate design freedom: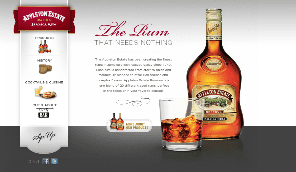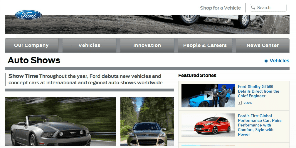 WordPress Pros for Website Owners
There are so many pros, when it comes to using WordPress as a site owner, that it would take a book to list them – or at the very least, an eBook. With that in mind, we chose a few out of the many. The number one, however, is usability.
WordPress, for the non-coding site owner, is extremely easy to use. If you know how to use a document editor like Microsoft Word or Open Office Docs, you'll quickly learn how to use it. In fact, a brief WordPress walkthrough can get you blogging and creating site content in a few minutes time. Another guide on widgets and plugins will help you customize your site like nobody's business.
If you're using the platform to host a business site or blog, we highly recommend using a WordPress developer. A developer will be able to give you exactly the look, feel and usability you need to properly showcase your business.
However, if you have limited funding, or are using the platform for a hobby business or just for fun, there are:
Thousands of affordable premium (or paid) themes
Thousands of plugins and widgets
Five (at least) choices of WordPress

WordPress.com – for those without a hosting provider
WordPress.org – for those with a hosting provider
WordPress Multisite – for those that need to create a network of sites with separate themes and information, but want to manage them all from a single point
BuddyPress – for those that want to create their own niche social network
bbPress – for those that want to build a forum

Thousands of resources to learn how to create, build, manage and use a WordPress site, including:
Instead of going on, we'll just finish the list by saying: there's a whole WordPress world out there. Search for anything you want, need or would like to see and you'll find tons of resources, examples, themes and how-tos. If you have the time to learn, and don't have the funding to hire someone to build your site, WordPress (free) is an excellent program to use.
A Side Note, A Question and Some Link Love
This is, of course, our opinion, based on three years of consistent WordPress use, design, development, and coding. Like any platform, WordPress has its problems (mainly in the area of third-party plugins); it's not perfect. Yet, when you're talking about a platform with a high number of pros for both the coder and the site owner, WordPress makes the grade.
Here's a question for you, and a chance to get some link love: do you use WordPress? If you do, we'd like to see what you've done with your site. Drop your site link in the comments below. If we get enough respondents, we might be able to create a voting poll on "best WordPress site"!