Content marketing is one of the rare things that are on the rise in the post-COVID-19 world. Why? Well, because people who are still in lockdown or practice social distancing need digital content to stay entertained. However, the more content they consume, the harder it becomes for your own posts to remain unique or memorable. Just because you've attracted some attention, this doesn't mean that you will instantly translate it into profit. What you need is to learn how to stay more competitive and deliver dynamic campaigns to your audience. Here are six tips to help you achieve this objective.
1. Make a blog
The first step in building a reliable content marketing campaign lies in making your own blog. Why is this so? Well, first of all, this helps you use content to promote your own brand and establish yourself as a figure of authority. Second, it helps you turn brand recognition into brand awareness. Blog subscribers are one step closer to becoming paying customers. Also, it helps you establish some invaluable industry contacts that are pivotal to your content marketing efforts. Others within your industry may want to expand their reach by guest blogging, which can be the start of a beautiful friendship. All in all, you can start by making a blog.
2. Invest in SEO
Pandemic and lockdown contributed to people consuming more content than ever before in history. This is why the field of content marketing is more popular than ever before. One of the ways to stay competitive even against such odds is to invest in SEO. What this does is elevate the rank of your posts, which allows people to find them more easily. People have a tendency to just click on the first several results. This is why, if your post is lower down below or even on page 2, chances are that no one will get to see it. By properly optimizing your posts, you will increase your odds of getting seen.
3. Write more SEO-friendly content
Hiring someone to do the on-page optimization of your blog is not the only adjustment that you should make to your content marketing. You see, there are certain content formats that Google appreciates more than others. For instance, in general, search engines favor shorter sentences. This is why going below 20 words generally yields positive results. Second, sections (separated by H2 and H3 subtitles) need to be shorter than 300 words. The use of passive is not recommended, which is why you might consider rephrasing some of your sentences. Sure, at first this sounds daunting but you will soon get accustomed to this state of affairs.
4. More content
During the lockdown, there was a major increase in people's thirst for content. After all, people were locked down with nothing else to do. Even exercise freaks were forced to work out in the range of their screens. This means that they were quite likely to play a video or an episode of their favorite podcast while doing so. Now, while things have changed all across the globe, the truth is that once people got accustomed to consuming more content, they were unable to just go back to the way things were. This is why any content creator might want to look more closely at podcast production and other popular formats.
5. Be empathetic
Things are quite rough at the moment, which is why you need to be more understanding and more empathetic. Think about it, people are losing jobs, some of them have their small businesses ruined by the lockdown and they are still scared senseless. In this kind of a situation, you need to assume the role of someone who either entertains them (so that they can forget about their worries) or calms them down. Still, either of these two approaches may sound condescending and provide you with the opposite effect of what you were trying to achieve. This is why it's so important that you try to put yourself in the shoes of others.
6. Maintain transparency
The key thing in building trust lies in maintaining a certain degree of transparency with your audience. Unfortunately, this sometimes means telling them what they don't want to hear or even being the bringer of bad news. If your business is undergoing a rough patch, being honest about your capacities and abilities is never a bad thing. It's far worse to just let them down after you make a promise that you know you won't be able to keep. As far as transparency goes, you need to fact-check everything you say online. In this day and age, there are many who grab attention by spreading panic. This is something that you have to avoid at all costs.
In conclusion
At the end of the day, you need to understand the importance of consistency in content marketing. The above-listed rules are not just something that you should try out or experiment with. They are actually steps that you have to apply to every single post that you upload and every single piece that you produce. Fortunately, these rules are fairly intuitive and simple to get accustomed to. Only this way will you get the consistency of results that you need for scalable growth. Once you get this out of the way, it will become a lot easier to run any future content marketing campaign.
About the Author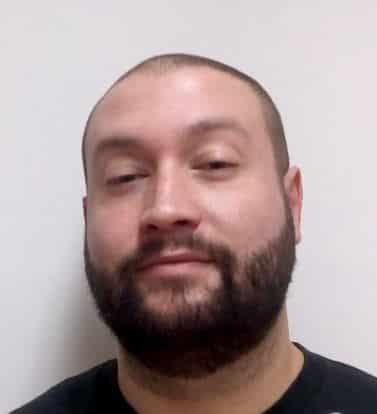 Nick Brown is a blogger and a marketing expert currently engaged in projects for Media Gurus, an Australian business, and marketing resource. He is an aspiring street artist and does Audio/Video editing as a hobby.