Now you've done it. You've made someone mad and they set about on a dedicated smear campaign. Your reputation looks like someone used it as toilet paper on the biggest rear-end in history.
It can happen to anyone… and everyone. Small companies, mom and pop stores, large corporations (ever seen what Green Peace can do to a company when the massive entity gets angry?) – reputation damage has no boundaries. It's like a virus. No color, no gender, no country is safe.
It's become a big business, as evidenced by the number of sites like this one popping up like prairie dogs after a tunnel flood. We've received enough inquires ourselves about ORM that we've seriously considered starting a dedicated team to handle them.
It takes more than a few articles, link building and frontal assaults to get anything to happen, though. It takes an ethical and fair assessment of your situation, for one. Sometimes talking to complete strangers will give you a better understanding of how people will perceive what's happening to you. Sometimes, you'll find that it doesn't look near as bad as you think it does. Sometimes you'll find it looks much worse.
Don't think just because someone throws money at us that we're going to be able to help them with their reputation. We have to put ourselves in the driver's seat. Look at both sides: she's right, he's right and the truth lies in the middle somewhere.
Controlling Your Reputation with Google

In June of 2011, Google announced the addition of what they call "Me on the Web". For simplicity's sake, it's sort of like a reputation management dashboard.
When Mashable published an article covering the release, many of the commenters asked if it was like Klout. Please note: this is not like Klout. Me on the Web isn't about online influence; it's for managing (not even controlling, but managing) your online reputation.
For example:
You set up an alert for your phone number, email address, street address and social security number. If you have an unusual name, you can set up an alert for your name, as well, or any mixture of these.
An alert comes to your email that your phone number, which you hadn't wanted released to the general public, is now open to… well, the general public.
You look at where the alert is:

If it's on your site, or a site you control, you delete the content and boom. You're done. Crisis averted.

If it's on another person's site, you can contact the webmaster of the site and ask that the information be taken down, then use the Remove URLs tool to request Google to drop the page or a cached copy of the page.
This is nothing new. Me on the Web's most powerful feature is the fact that it's all pulled together on one page for you to see. This, of course, makes it a lot easier to keep track of where your personal information is showing.
Online Reputation Management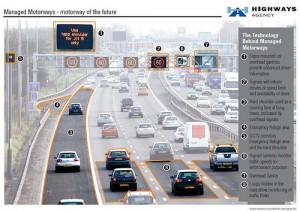 Interestingly enough, Google suggests that you "counteract negative information with useful, positive information" if the webmaster doesn't want to cooperate with your request to remove whatever it is you want to remove. That sounds suspiciously like online reputation management…
-And, while Google focuses on "keeping your personal information out of the search results", we are, of course, looking at this from a business point of view. It takes time, even if you run a major corporation with big bucks.
Is the cost of tools like these worth it? Sure, if you can afford it. How important is your brand? What's a squeaky clean company worth to you?
Will You Be Ready?
We've written about this before in numerous posts. The Truth About Online Reputation Management, Managing Reputation: There's No Such Thing As Negative Comments, and 5 Tips for Keeping a Strong Online Reputation are just a few. The sum of the whole is this: the best way to manage your online reputation is to do so from the onset. Ethical business practices, honesty, civility and excellent customer service goes a long way.
Look – you're still going to get a zinger every so often. It happens. Not everyone is going to like you. –But what's that old say? "It's not what life throws at you that matters, but how you deal with it." Your life, your career, your business, your success isn't defined by what happens to you. They're defined by how you choose to respond.
How are you going to respond to the next ORM situation? Will you be ready? Let's talk about it, and come up with solutions…