As a woman with many hats, I'm always interested in new programs, platforms, sites and information. Therefore, anytime something new comes along, I go test the waters. I like to see what's under the hood, start it up and take it for a test drive. I sit down with my team and discuss whether it's something we might use in our future.
Lately, I've been testing a lot of social media platforms. Consequently, I get to engage in a lot of conversation. Ironically, one of the strongest ongoing conversations is about keeping the conversation going.
Now, social media has limited resources for conversing. Really – think about it. Twitter gives you a measly 140 characters to play with. Facebook gives you more, but has so many niche markets and noise, it's easy to get buried. There's always LinkedIn, but that's another tough nut to crack – especially when you're busy with Twitter and Facebook.
I can't say we're in complete control of our social media and channels yet; we have yet to really grasp Facebook by the horns. Our community has grown by 200% over the past month, but it's taken a lot of time and hard work. I'm not going to ditch our two biggest social media platforms, but I'm still looking for the next worthwhile platform, and Quora is the newest on the "try out" list.
Where Inquiring Minds Run
The Wall Street Journal describes Quora as, "a question and answer site that encourages thoughtful – even long-winded – discussions." They called it the place "where inquiring minds run". Sounds like my kind of place.
It wasn't the article that brought me in, though; it was an invitation. Like most invitations, it sat in my email for a week before I dusted it off and followed the link. It was the buzz, and I got curious. On Twitter, on Facebook, on blogs, more and more people were talking about this new Q & A site.
Facebookians Turned Quoraites
Back in January 2010, two former Facebook employees had a dream. Their dream was to have a place where people could share their questions, get answers and, in short, have in depth conversations. It was a beautiful dream, turned into reality.
The company line is that users can vote on answers, which pushes the answers up and down according to the number of positive/negative votes (think "bumps"). Therefore, the best answer goes to the head of the class.
The reality is a little bit different. Yes, users can vote on answers, but there's no guarantee the answers are correct. They're raised in rank based on popularity, not accuracy.
The Quora Experience
After reading and watching for about a week, I finally linked my Facebook and Twitter accounts. This is supposed to make it easier for me to get topics and meet people I might be interested in. It also makes sharing from platform to platform easier.
After much thought, deliberation and procrastination, I took the leap and asked my first question: "Social media influence – what do you use to measure your/anyone's online influence? How important is it?" I had official begun my participation on Quora.
Nothing happened. Crickets chirped in some far off, deserted field. I had posted on December 19th, so it could have been something to do with timing, but I thought it was a great question. I was on a quest to get answers from the group and looking for someone to respond.
Here, I had heard all these wonderful accolades that Quora was going to be the messiah in social networks. So what happened? Well, maybe I didn't have a strategy behind my question. Or… or… maybe it wasn't posted correctly.
I was excited about finally finding a place to build ongoing conversations, but I found the interface daunting. I couldn't understand where, what or how I was going to communicate with people. Once I started really looking around, it seemed more like a flexing hall for people to post their answers.
I mean, Quora sounds simple, but you have to guess what you're doing. Asking your first question isn't as simple as ask and go – you have to ask the question in a certain way. You can't, for example, address the answerer.
Another example is the voting. Instead of a "thumbs up" for a positive vote, it's a tiny triangle pointing up. You can see if an answer has any votes by a number next to it, but what's with the triangles? Who instinctively knows that an up triangle means a positive vote? Being in the business, I do but trust me when I tell you a lot of people don't.
Within a few weeks, Quora emails started bombarding my inbox. Sure, I could have turned off the email alert, but I had to find it first. I thought things would finally calm down. Instead, I found myself biting my tongue on some of the answers I got back.
Quora – Not So Friendly After All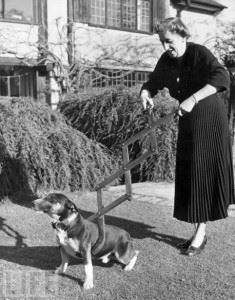 As an Italian, I invited a few of my Italian connects to Quora to see for themselves if they could benefit from it. Most understand English well, but they didn't want to embarrass themselves by writing in broken English. Innocently enough, they wrote in Italian – and here's where the story goes down hill and I get pissed off.
Not only did the "chosen ones" on Quora remove the topic, but they also bombarded everyone with comments about how the site is strictly an English site. Where is that? Oh, I forgot. You can't find it, because it's buried somewhere under another tiny triangle or something.
The people I invited didn't go around Quora posting Italian responses to all and sundry. They posted answers to my questions – and I happen to be able to understand Italian. I think I should have a choice here on whether or not to except answers in another language – don't you?
Well, not so fast, Popeye. When I said as much, I was bitch-slapped by a PHD and accused of having a tantrum. After finding the humor in the situation, I had to look at his profile. There it was – a 20-year-old something kid with a white judo outfit, studying for his PHD.
All in all, the whole fiasco was offensive. They removed all those questions – the entire conversations. Now, this is where I find it extremely intrusive. I know I'm not the best writer in the world, and I may sometimes push the envelope. To have one of my discussions removed completely – along with a good 20+ answers – seems over the top, but, that's just my hot Italian opinion.
Although things have calmed down (mainly me), I'm still trying to decide if Quora is right for me. Like a lot of people, I'm more likely to read what other people wrote than ask my own questions or respond (unless asked a direct question, that is).
Conclusion
In my opinion, what's missing is the human element – unless you count the many so-called "helpful" people editing my day-to-day conversations. Much like Wikipedia, Quora has administrators that can and will delete or alter your answers. By the way, SEO is capitalized, people… it's an acronym.
Listen, I don't want someone editing my daily conversations. I don't want someone deciding what language I use; I want to be able to communicate in Italian, French, Arabic or any other language my community is using. – And no, I don't see how it adversely affects the quality, sorry.
Look at Twitter, who adopted several languages once the world started knocking on the door. I'm proud to say I was part of that change. Yeah – I like Twitter just fine.
Am I going to stick around Quora? Don't count on it… let them fit it out. Maybe I'll stick to figuring out how to really use Facebook or LinkedIn and keep our Q & A there. Maybe I'll spend some time focusing on our blogs and tightening them up for better engagement. Wherever I'm going next, though, it's not Quora. In conclusion, I know there are lots of Quora fans and if you happen to be reading this I would love to hear what you have to say…
PS I found the conversation & wanted to share it here with you
Twitter, Friendfeed, Facebook, etc any site (I use) on the internet should be in any language the user needs it to be. Personally I try to write to my followers in the language they understand. I don't think it would be a big deal if people could not understand my question unless they are the intended readers.

Personally, I don't like going against the grain but in order to continue connecting with Italian and French users I see nothing wrong with communicating in their language.
Mr. Phd's response
If you do so, with Quora as it is, the tags such as 'Facebook' or 'Twitter' —that are followed by thousands of users each— will become unusable, leaving most users with as little social discovery as there is on Facebook and fractioning the site entirely.
You now have the choice to keep on with your tantrum, take the risk to offend far more users then you'd accommodate (and most likely be banned before that) or you can *wait for proper features* to accommodate your legitimate demand, but impractical schedule.