A website audit delves into many areas, and the way your Google Analytics data and other Google accounts are set up should be one of them. But how should they be set up? What do we look at within the audit for the setup to be a "pass" vs a "fail"?
Today's blog post will answer these questions, and give you a few places to look at in order to make sure your setup is correct.
Do You Own Your Google Accounts?
Before going further, it's important to make sure you haven't trusted your web development or marketing company too much. In other words, you want to make sure that you're the one who has control over your accounts, as laid out in the linked article. If you don't, stop reading and get that fixed, then come back.
Google Accounts Basic Setup
While not all businesses use Google Analytics, it's a good product to have. Google Analytics, or GA, is a very robust, free, tracking platform that helps you see what your visitors are doing on the site. Having said that, if it's not set up correctly all your data could be wrong.
This is the number one reason why looking over your setup is one of the first steps we take in a website audit.
Here are some of the things we look for:
What platform are you using to show your analytics script?
How are you implementing your analytics? It could be through Google Tag Manager, Google Analytics code, or any number of setups. We want to know how it's done so it's easier to troubleshoot if need be.
How many instances of Google Analytics are there?
While you can have more than one Google Tag Manager container, you should only have one instance of GA showing. Otherwise, your Google Analytics data can be skewed.
Are you using the correct form of your address, and is it consistent across properties?
Your website address can be reached in several formats if not properly set up. For example:
http://yourwebsite.com
http://www.yourwebsite.com
https://yourwebsite.com
https://www.yourwebsite.com
When setting up your Google Analytics, your default site address should be 1) https, and 2) either www or non-www. In addition, whatever address you've used in Google Analytics needs to also be used in Google Search Console.


Google has reduced some of the issues that come with incorrect addresses by allowing you to validate an entire domain, but older accounts can still have this issue.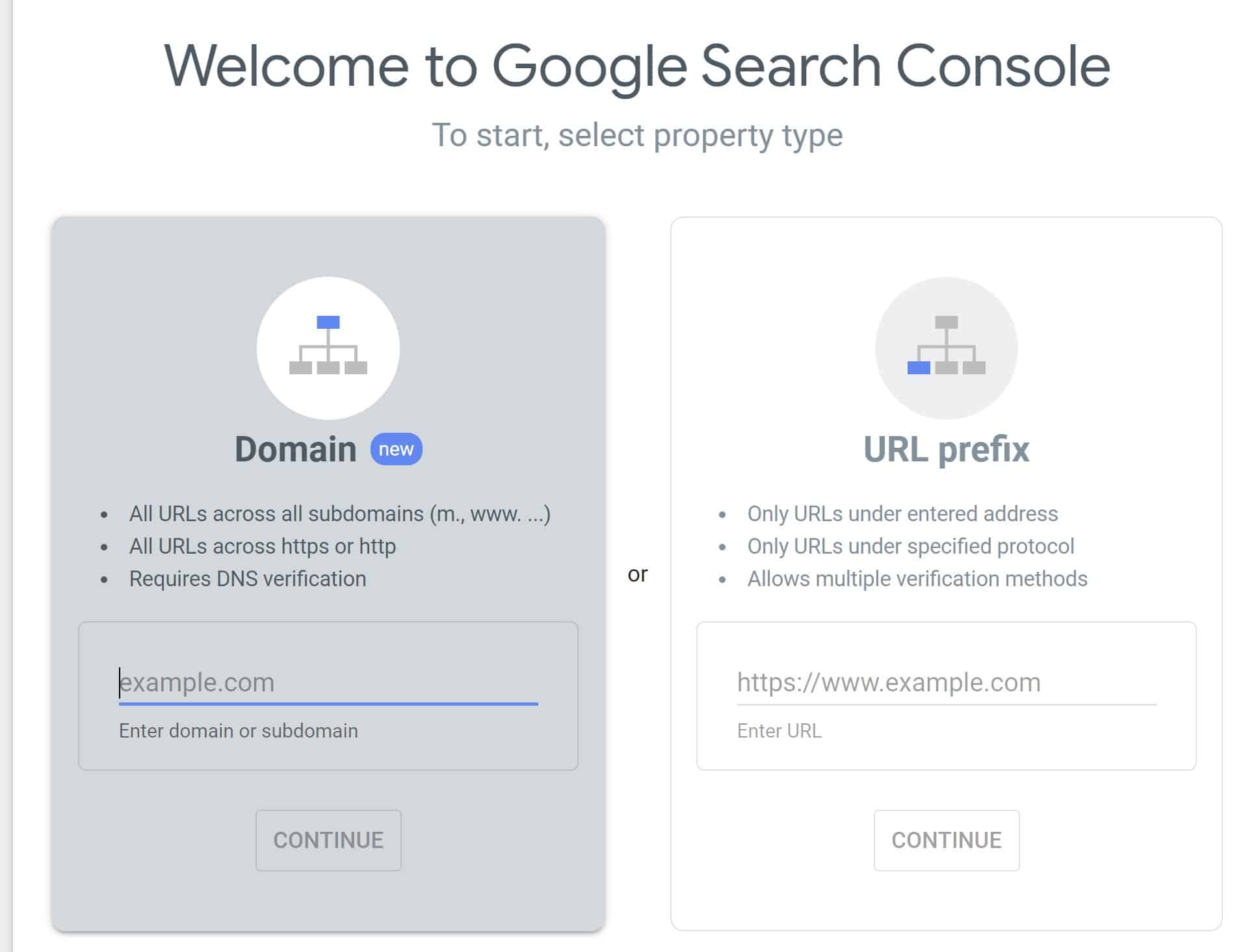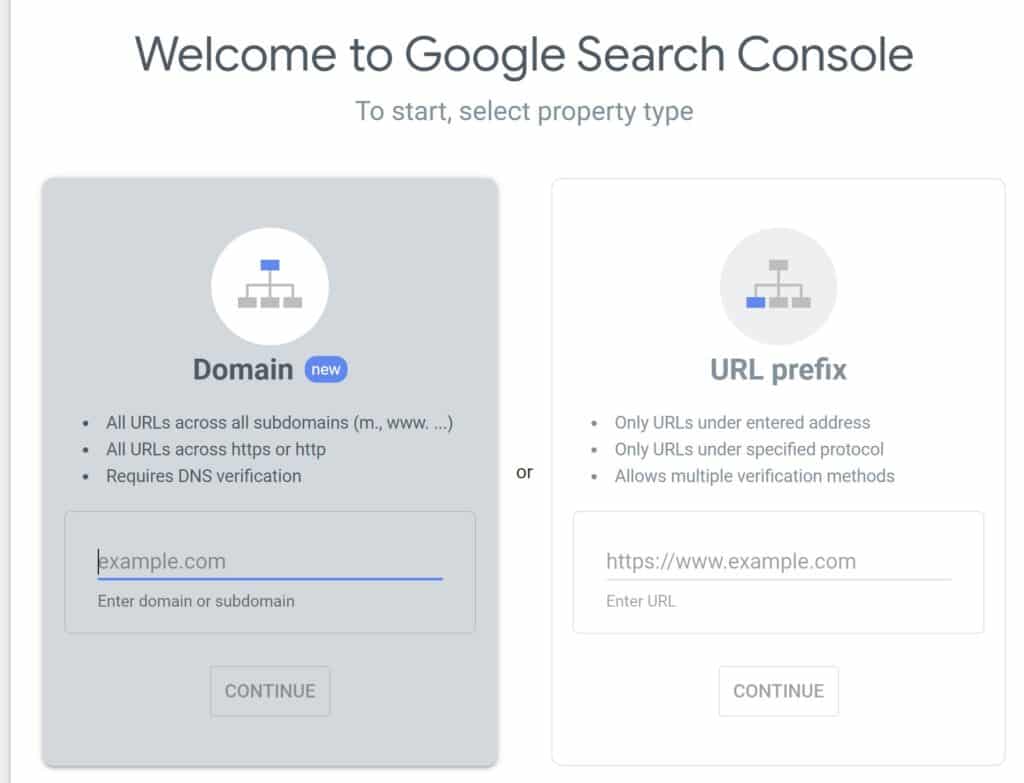 Why is this important? Because to Google https://www is a different site than http://. They don't report the same. Having the same address is imperative for accurate data signals.
Is your Google Analytics data actually coming through?
There have been times when we've gone into a client's Google Analytics or Search Console and found zero data. Unbeknownst to the client, their data tracking has disappeared. We heavily rely on data for our marketing campaigns, so we really want to make sure everything is tracking correctly.
Do you have events and goals set up?
One of the benefits of having Google Analytics is the ability to set up events and goals.
Events are actions that visitors make that can be tracked, — whether it's clicking a button, watching a video, or downloading a file (among other actions).
Goals are completed conversions, whatever they are. A completed conversion, for example, could be filling out a subscription form. However, it could also be clicking a chat button. A completed goal is recorded any time your visitor does an action you want them to do (if you have it set up).
Events and goals help you better focus your tracking so you know which conversions are working better than others.
Do you have any filters set up?
Much like it sounds, a "filter" filters out a specific kind of traffic. These filters could be internal traffic from your company, for example.
A common filter are spam filters, which block "analytic bots" from artificially forcing your numbers higher. If you have a large spike in traffic and you haven't done any marketing, chances are high that you've been the victim of an analytics bot.
Is Your eCommerce Tracking Turned On?
eCommerce tracking isn't for everyone. In fact, it's best for actual eCommerce sites. eCommerce tracking allows us to look on a product level in Google Analytics to see which products are performing best at which times, among other things. If you have an eCommerce site, this is something we're definitely going to check.
Analytics Data Is Your Marketing Foundation
It's important to point out that not all analytics data is 100% correct. However, if correctly set up, GA is one of the more accurate ones.
And then, having said that, you have to pick who you're going to believe. If you have more than one analytics tracker, pick which one you're going to use for what metrics. Trying to get them to report the same data is an exercise in futility.
But getting a report is important. The data gathered from your analytics can help you decide what topic to talk about, which kind of content to create, where your audience is from and what device they like your site most on, among other things. It helps you learn your audience.
A website audit should always include your analytics setup. Don't let your marketing mojo be built on guesswork. Let it be built on a strong foundation of marketing data.