It is the goal and dream of every property management company to grow their client base. However, how you go about the marketing process is what differentiates success and failure.
To succeed in this day and age, you need to focus on digital-savvy marketing tactics. Long gone are the days that you could get potential leads from doing things like cold calling, print, radio, and telemarketing. Everything's online now.  
Online marketing is useful for a variety of reasons. For example, it gives you the ability to target property owner leads, its effectiveness is measurable, it's cost-effective, and it can transform the way you reach and engage your customers.
With the competition growing with each passing day, adopting and implementing new marketing strategies is key to success.
In this blog, we'll take you through 7 top marketing strategies to grow your property management business to where you'd like it to be.
Tip #1: Analyze your competition
It is the first thing that you should start with before unleashing your marketing skills. Understand what it entails. The following are some questions you should ask yourself during your analysis.
Do they have a blog? If so, how active do they post?
What segments of customers are they targeting?
Do they have a social media presence? If so, how much social proofing do they have?
Are they taking advantage of YouTube?
What keywords are they targeting in search engine results pages?
Analyzing your competition will help you understand their strategy and what has potentially helped them reach that level.
Tip #2: Have a good marketing plan for client rentals
If you want property owners to hire you, you need to have solid marketing skills. One of the top reasons why property owners hire property managers has to do with filling vacant rental units.
So, when a potential client contacts you, you need to be able to demonstrate your ability in marketing their rentals. Your complete rental listing plan should include both new resources and "old school" marketing tactics.
New resources should involve making use of online resources like HomeAway, Airbnb, VRBO, YouTube, Twitter, Facebook,e Zillow, and Trulia. Old school tactics, on the other hand, should involve making use of tenant referrals, word-of-mouth, yard signs, and postlets.
Tip #3: Understand how to rank keywords
Keywords are search terms that make it possible for people to find your content online. The key is knowing how to find them, optimize content around them, and then rank them in search engines like Google.
Now, you need to have some tools to help you find the right keywords in your industry. Google Keyword Planner is one such tool. Others are Kwfinder, Ahrefs, Long Tail Pro, Uber Suggest, and Moz.
If your site is still new and lacks authority, start with low competition keywords. Low competition keywords are those keywords that have decent monthly search volume and are relatively easier to rank.
Next, you'll need to create engaging, informative content around these keywords. When correctly done, this strategy can help boost your site's authority while helping you generate potential leads.
Tip #4: Speed up your site
Did you know that Google considers website speed a ranking factor? Website speed is now among 200 ranking factors that Google uses to determine a site's ranking.
With so many options available, users are becoming more and more impatient with slow-loading sites. The average attention span of online users is 2 seconds. If your site is bogged down by broken links, large images, and other debris, your site's conversion rates could suffer.
The following are a few things to do to optimize your site's loading speed.
Optimize your site's CSS Stylesheets.
Fix broken links. You can identify them using tools like Ahrefs, Screaming Frog, and Google Webmaster Tools.
Use a reliable content marketing system (CMS).
Use a content delivery network (CDN).
Optimize images to help avoid using a lot of server resources that can impact load times.
Enable caching and minimize HTTP requests.
To check your site's speed, use tools like GTmetrix, Pingdom Speed Test, and Google PageSpeed Insights.
Tip #5: Create good content
May sound cliché but it's true – content is king! Whether it's for your blog or social media, you need to create the type of content that your audience – property owners – will like.
Besides helping in conversion rates, creating high-quality, informative, up-to-date, and unique content helps establish you as the go-to-guide on real estate matters.
Here are a couple of things to keep in mind when crafting content for your audience.
Aim to offer as much value as possible.
Build authority in your industry by being the go-to source for unique, informative content.
Create content that focuses on addressing problems your audience may have.
Tip #6: Encourage your clients to refer their friends
Word of mouth still works. According to Nielsen, 92% of consumers believe that referrals from family and friends over all forms of advertising.
Word of mouth marketing is an easy way to spread the word about your business or product. So, if you are not encouraging your clients to refer their friends, the chances are that you're missing out on significant business.
You can make use of this powerful marketing tactic by sharing testimonials from happy clients, running a contest on social media, using newsletters, and by telling friends and family.
Tip #7: Make use of social media
In 2019, more than 246 million Americans were using social networks, according to Statista.com. With that many people engaging in top social media sites, chances are high your target market is on there as well.
Whether it is penetrating a new market, generating leads, or only interacting with your existing customers, no serious marketer can afford to overlook the power of social media. So, make sure to create a profile on some of the top platforms, including Facebook, YouTube, Google+, Pinterest, Instagram, LinkedIn, and Twitter.
For your property management company to succeed, you need to have a solid marketing strategy in place. Use these seven proven tips to help your business stand out from the competition. And while you need to invest time and some effort, implementing them doesn't necessarily require a huge budget.
Author Bio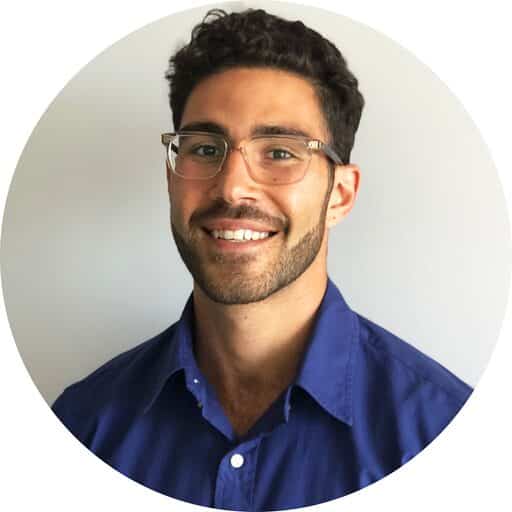 Alexander Hassoulas is a digital marketing consultant and co-founder of Upkeep Media Inc. Upkeep Media specializes in working with the real estate industry to improve their online presence through SEO, Paid Ads, Content Marketing, Website Development and Reputation Management. You can follow them on Facebook, Twitter, or YouTube.