Does your copy reflect your company brand?
Your content speaks volumes to your audience. Every line sets the tone of your business and how it operates, as well as what to expect from your products or services. What does your content say about you and your business? You need to be able to say, "My content positively reflects my company message." We make sure you can.
We help businesses put their websites on the Internet map.
You don't run a piece of a company; we don't provide half of a campaign.
Transparency. Connection. Relevance.
What is Content Domination?
When your site ranks for a term in the search engines, it doesn't stay there. The SERPs (search engine result pages) are in a constant state of flux. Your pages can be pushed down, based on how much content the competition is publishing.
Content domination is the process of strategic content development and publishing to get your site ranking and keep it there. However, the SERPs are just one consideration. Content domination also focuses on:
Creating search snippets that produce click-throughs to your site
Creating search snippets with marketable content, while maintaining your brand message
Developing a story that connects with your target market
Building authority wherever your content is found
Branding your companies culture
Developing strategies to increase publicity for your business
Creating a positive impression throughout your online presence
Building unity between each point of contact with your target market
How you present your company, product and website make the difference.
We help businesses dominate through quality, professional copywriting that speaks to the reader and creates a positive, lasting impression. Powerful presentations draw traffic, develop interest, create conversations and increase sales. Our professional SEO copywriting can help you achieve these goals.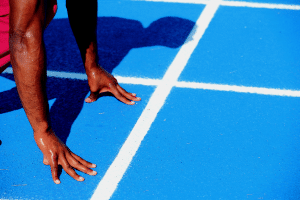 The relatively recent phenomenon of social media is growing at an exponential rate, not just for individuals but for businesses as well. We're always trying to help our readers figure out ways they can take advantage of this platform. The recurring questions is does social media help small businesses?
Yes, content optimization is the best SEO. It's one of the fundamental aspects of publishing content. Creating quality content for a target audience is only useful when the audience can find it and engage with it. For that reason, search engines are requiring more than specific word count and keyword density to place high in search rankings.
What are some effective marketing ideas? An effective marketer does not have to be a rocket scientist. They simply understand that marketing is a multifaceted concept that involves more than one channel. Good marketers recognize a business's individual needs and realize there is not a one-size-fits-all solution.