So your business has been successfully launched and you're ready to capture that elusive online audience. Sure, you understand the importance of creating compelling content, and have been doing so in order to generate leads and improve your conversion rates. However, today's spiel is about when you don't keep track of your content, you might miss out on a large number of potential leads. This is where the quick and dirty content audit comes in. We wrote a great post on SEO and Content Audit a while back, but I wanted to give you a refresher and some quick steps you can implement moving forward.
What Do You Mean By A Content Audit?
The content audit implies tracking down and analyzing all the content uploaded by the company on their website. Not only this, it involves hunting down the links to those landing pages and/or web pages that have expired and are non-functional. Any and every content or page ever created by the company is put through a robust analysis to see which ones need to be refreshed, discarded, consolidated or updated. This decision depends on how well the pages have performed previously in attracting leads and shares.
The idea behind the content audit is to upgrade the website in line with modern trends and communication standards. You don't want your visitors to think you've woken up from a hundred-year sleep. You need to make sure your content remains relevant and updated at all times in order to maximize your online performance.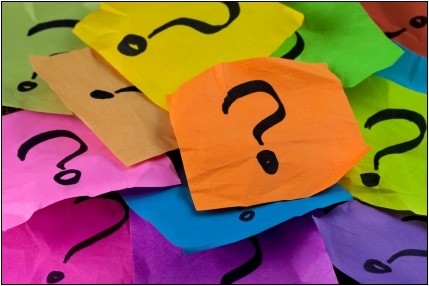 So you're wondering if you need an audit. Then maybe I should explain why we would suggest having a content audit scheduled. The first thing that comes to mind is you are moving or migrating your site and need a face lift. Or how about your site is not responsive and it's time you catch up to the now…  your traffic is there but your users aren't converting. Another popular reason is to establish if your content is resonating with your readers, or do you have so many pages you have no clue whether you can take pages down or incorporate them with other pages? I can think of a few more, but you get the picture. There are many reasons to keep things clean around your communication platform. As a matter of fact here's a freebie for you: Benchmarks, Budgets, and Trends— North America a great research and development .pdf to see if you're even close to starting a trend.
What To Look For?
There's more in-depth ways of creating this process but for the sake of this article I'm going to give you the basics of a content audit. You need to bite the bullet if you're not an Excel fan and open a new worksheet. The easiest way to start this is to do a crawl on your site then add a few extra columns that list various elements found on each page like: The URL, page title, what sort of page are we looking at? is it a video, an article, an event, or even a slideshow, etc.
Make sure you have a column just for notes. This is very important since each page or element will have something you need to change, edit, update, etc. Some basic, yet important questions:
Are there broken links?
Does each page have a proper title tag, description tag, etc.?
How many of these pages need to be removed completely?
Will a 301 work or do you need a 404 or 410?
Can you update the content as is, or do you need a complete re-write?
Is this a duplicate from another page?
At the end of each row you can drop a simple yes or no given what your actions will be for each individual page.

Quick & Dirty Content Audit
Below is a generic overview and a four step guide you can use as a check list for the content audit portion of your website. However, make sure you know what you need to do, why you need to do it and what you expect to happen as a result of the content audit. Without a proper plan, the content audit may be subject to uncertainty and failure.
1. Record all your content assets in one place
You need to know everything you have. Put all your links and content pages on one platform so you can compare and contrast your resources before deciding what to do with them.
2. Record their performance
You can use key indicators like the number of visitors, bounce rate, average time spent on page, sources of leads, number of shares and conversion rate to assess the performance of each page. You can get this information by using the data provided by your Google Analytics, Google Webmaster Tools, or a great tool for getting your social performance outcome – True Social Metrics.
3. Grade your content assets
Based on the nature of the content and the popularity it has enjoyed, decide whether you're keeping it, discarding it, updating it or replacing it with fresh content. Grade it and then prioritize it so you can refresh the content on your website. You can even color code them if you have too many pages. It's easier on the eyes and you can eventually gather all the greens, yellows, orange etc. Into a new sheet for sharing with other team members.

4. Analyze, Rinse & Repeat
Some web pages seem to have a high conversion rate and a high bounce rate. Some may have lowest social outreach but may have an astounding number of visitors. There may be other similar findings that will help you decide how to move forward with your content creation campaign. Don't be shy to test these pages. That's something that's so simple, but a lot of people don't test. I can't tell you how many times people add a social share button to a page, then never bother testing it. Same thing with your content, if it's downloadable, is it really? Maybe there's a glitch in the process or in the code.
It's all hidden in the numbers; look thoroughly to understand how to make the best use of your resources for business benefits.