As a business owner, CEO or the head of an International marketing department it is imperative to keep up with the changing of the times. Unfortunately, many in the upper echelons of business stick with what they know works rather than trying something new. Instead of expansion, they stagnate, and many eventually fail.
With the advent of the Internet and following technologies, the world has become smaller. The ability to reach out and connect with customers, potential clients, business associations and possible partners has helped many a business grow. Branding through consumer recognition and word of mouth can be accomplished faster than ever with an online presence.
While social media does not replace the "good old days" of traditional marketing, with deals sealed through a handshake or printed, television or radio ads, it is growing. For those businesses who want to stay in the running, it is vital – not to replace traditional methods, but to expand marketing techniques to incorporate social media. There is a method to the madness.
For those of you reading this article to get some understanding of what social media is and the various ways to use it, welcome to Social Media and congratulations on embracing the possibilities!
Social media is about engaging customers, but it is also about building "proof" of your expertise. In my humble opinion there are a few social networks that are of high importance and value to any campaign. I will discuss one of the most commonly used social network and expertise-building platforms: Twitter, how to use it and why.
As a marketing tool, social media is amazing; Twitter alone reaches out to millions every minute of every day, around the world. As an information tool to help your consumers, it is unparalleled. As a method of tracking how your company and products/services are being received, it is invaluable.
Due to the amount of individuals reading this article and the uniqueness of each marketing strategy, it would be impossible to say, "This is exactly what you should do, step by step". However, by the time you are done reading, you will have enough information to confidently step out on your own into the wide world of social media and Internet connectivity.
Twitter The Fastest Growing Social Media Platform
Twitter is all about individual user experience. There are several ways to interact with your Twitter account, but only four ways to really use it:
To increase your brand recognition
To bring interest to your site
To engage with your customers and potential customers
To create business associations
Originally, many used Twitter as a link building exercise, believing it would help raise them in the search engine rankings. Due to changes in code that block search engines from following links placed in comments, it is no longer used as such. However, what Twitter is used for can do so much more for you and your business than a couple of links.
Brand Recognition – Twitter allows you to add an Avatar (logo or personal image) to your account. By using your logo on a business account, you are building recognition of your brand, product or company. Although we strongly do not recommend that you use Twitter solely to promote your business (more on this later), when you do have your promotions, the logo will go hand in hand with them in the eyes of readers.
Bringing Site Interest – Search engines may not follow links on Twitter, but people will. If your promotional tweets (or comments) are interesting, those people will follow the links you place in the tweets back to your site. In testing the power of Twitter, we have personally noticed at least a 15% increase in site traffic while posting links back to our site, often more.
Engaging Customers – Twitter is an excellent way to respond to customers in real time, or to introduce yourself and your business to potential customers. By engaging them, you let them know there is a real face behind the business. This encourages trust and familiarity.
Creating Business Associations – Every business owner knows that part of running any business is gaining connections. Even if you don't know if, when or how they will come in handy, you still build them. Twitter can bring you together with professionals like yourself, helping you build a solid foundation of business connections. For more ideas for using Twitter, please visit: Become a Twitter Power User
A Few Definitions and Explanations
Like every social media platform, Twitter has its own language. On your own, it takes a bit to understand everything going on, so we've put together some definitions and explanations to help you along:
RT – A ReTweet, or RT, is the same as forwarding a tweet. You copy/paste the tweet into your own box, add "RT" in front of it and send. We strongly suggest that you only RT tweets you have followed the link on and read. In the business world, you are the company you keep, and many have inadvertently RT'd broken links or links to pornographic material. If you RT a post with a link, check the link first!
DM – You may see a tweet that says "DM me". "DM" stands for Direct Message, which is a tweet that only the user you send it to can see. To DM someone, click on their name, which will take you to their home page. On the right-hand side of the page, you will see "message" and that user's name. Click "message", say what you want to say and click "send". You can check any DM's to you on your home page at "Direct Messages", also on the right hand side of the page.
@ – The "at" sign is followed by the user's name. With all the conversations going on, "@user" is how you know when someone is talking to you. You can also check anything that is said about you on the right hand side of your home page, by clicking "@yourusername".
The "." Before the @ here's an update on Twitter's lesser-known quirks.
# – The hash tag is set for specific topics. For instance, if you put in #SEO in your search bar, you will see a list of comments that have the #SEO tag appended to them. Using the hash tag can help you keep track of comments made about a certain subject or industry, and it helps others to do the same. For instance, if you are a clothing retailer, you might add #clothes to your informational tweets. Anyone searching for that particular hash tag will come across your tweets.
Finding Who to Follow
Most use the "Find People" button to search for family, friends and businesses they already know. However, once you have done this, we suggest you search for industry keywords.
If you are in real estate, for example, you can search "real estate" and see a list of people that have the phrase in their bio or name. You will notice a direct link to their Twitter page including a short bio, number of followers and a "follow" button.
You can also follow people outside of your industry, finding them by putting in keywords that interest you (not necessarily just keywords that have anything to do with your services, product or company). These are your future customers, business partners, associates, etc.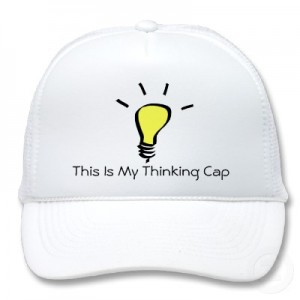 Posting
Posts will initially look like a bunch of useless information, but once you get settled and start watching the feed, you will see some things that interest you. Feel free to respond or make your own comments.
Many beginning business users of Twitter make the mistake of posting only information on their company, product or services. They post only their blog and site links. This is not a small mistake. Imagine that Twitter is a huge get together, and you have chosen to chat with a small portion of that get together. How would you feel if there was one person constantly shouting at you, "Look at me"?
Make sure that what you send out adds value to others, whether it has to do with your company or not. RTing a tweet that has nothing to do with your company may not help your company out immediately, but it will help build your following and reputation. Yes, post your links and information, but pass on the links, comments and information of others, too.
Things to Remember
When you first start on Twitter, make sure you use @ before the user's name. Also, remember that you have to get your message across in 140 characters (counting spaces, and remember – characters, not words). This becomes a daunting task, since we are used to emails or IM, but you will learn the acronyms and even make some up for yourself.
As you continue to use Twitter, you will hear of the "right way" and the "wrong way" to use it, which changes depending on the person writing the information. Remember that everyone has an opinion. There is really is no right or wrong way to use this social media platform; it all depends on what you want to get out of it!