I can see a few of you fell for the title and that is the point of this article. The frenzy over the new Twitter mania is one we cannot ignore. A 55% growth in one month, whether it's due to TV coverage or the New York Times, is not the point.  However, with a recorded four million users, all this becomes the point.
This is an observation – or maybe it's my way of giving in to the new Twitter frenzy. Some may even call it a Monday rant and some may say I'm bitching. Fine.  Maybe I am, but it needs to be said.

To DM or not to DM
How many times have you received DM's (direct message used in Twitter) from total strangers sending you a link to a product you have no interest in, nor do you really care? That isn't to say new Twitter users shouldn't send a "hello nice to meet you" DM though, especially if they're new.
It's sweet and I think, "bless their heart"", but at this point I say stop, please.
Why should I care and why should I be ranting about it? Simple. I don't have the time to train all the new Twitter users and respond to every question that comes through.  Nor am I going to become your best friend and DM you all day long.
Now I understand why no one would talk to me when I first joined Twitter.  I was green –eyed and wanted to do everything right. I wanted to meet and greet the other Twitterettes with a special DM – something like "Hello thanks for the follow I look forward to your posts." Surely, that was harmless – or so I thought.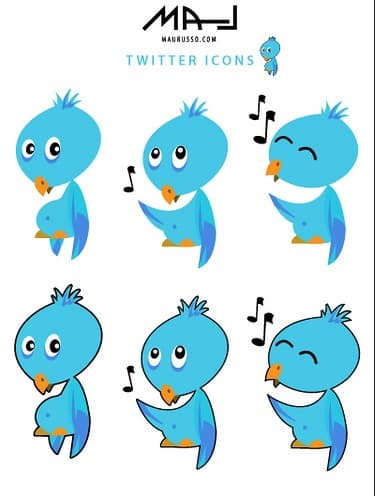 Follow Friday rakes in new potential readers
Now that I have broken the 1000 follower mark however, I can see how that would become a bit irritating. I am trying to balance things out in my head. I tell myself that it's their right.  After all, they're being nice and using Twitter to the best of their ability. I have even started grooving on new tools used to better your experience. My latest find is the Twitalyzer. I enjoy getting new followers and sometimes I don't follow people who follow me. Maybe after reading this article they'll stop following me when they realize I am not following them back. Really, I have a good reason, one that begs for another article, but I won't get into it in this one.
So for those nice messages I do still chuckle as if I am an old timer and now realize there is no way I would have time to send every new follower a special DM. On some days I may get fifty new followers, while on others I am stagnant. Yet, I recently read someone on a Twitter feed who stated they got 500 followers in one day. You get the point here.  The math and the time spent saying "thanks for the follow" to everyone is bad for business.
The Automated robot SUCKS
Now, if you're an old timer, you may have opted to use a robot to send out your DM's. In my humble opinion you are no better than a spammer. Especially when you're sending ones that look like this: "Thanks for follow! I have a great way to make one gazillion dollars http://www.mywebsite.com."
Now I know there is no one behind this message, especially when I click on his or her profile and see a big -busted Sheila licking a lollipop. Okay – so I'm not telling the whole truth.  Some of the big Guru's on Twitter, the Social Media giants, which use their post feeds through an automated system. They don't bother with the meet & greet, but rather post links to the latest blog or latest eBook they're selling on how to get a gazillion new followers on Twitter.
That's beyond me.  Why on earth would I want to get gazillion new followers when I can barely keep up with the little numbers I have?  Well, maybe I'm ranting to the choir or maybe I sound bitter about the whole process. I know I opted to get on Twitter for my business; I also agreed to do it for several clients.
The difference is that I'm behind every one of those posts. Even when I use Hootsuite I am still looking at the feed, responses, and @Replies. Because, regardless of how or why you're using Twitter, you still have to deal with people.
The dynamics of conversation and engaging in short 140 characters takes time. Therefore, if I am going to be engaging and try to brand all my accounts, I sure don't want to read and see spammer coming at me on a daily basis. Nor do I enjoy users that are continuously posting the same thing over and over again. It won't make me buy their product nor will I want to RT (re Twittering) their post.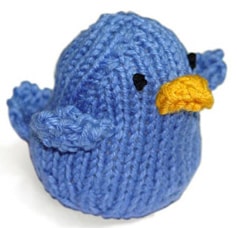 RT is not always a good thing
This brings me to my last rant (I promise). If you want me to RT a post of yours, make sure your link is working. I cannot tell you how many times I have looked at the feed only to waste time telling the original poster "hey your link is broken." In fact, if you want me to RT something of yours, let me assure you that I look – I click on the link.  first.
I actually tried to be nice one day and just RT as many posts as I could, thinking again that I am doing the "right" thing as a new user. Tragically, or should I say stupidly, I did not check every link.  When I went back, I found I had just RTed a porn site. You can imagine how horrified I was. Needless to say, I no longer RT posts unless I personally look at each one.
Something all new users should consider. If you do see someone RT one of your posts, return the favor, even if it has nothing to do with your industry. It's called engaging and that is social networking.
Twitter is not dead
In conclusion, The day Twitter died is really not dead. It won't be for quite sometimes. As a new user that has been on since December however, I have learned a lot from my own mistakes and feel compelled to share them here.  It has been a learning curve, but I have made some great contacts there. I have even hired some great writers and enjoyed a lot of the people I've met. How about you?