In the current situation where the world is waging a war against COVID-19, social media platforms are playing a crucial role in the lives of individuals and communities. It's the primary source of communication that allows people to remain connected virtually in a time where physical separation is mandatory for survival.
When the flu became a pandemic in 1918, experts found that over one-third of the entire world's population contracted it. Back then, people didn't have the resources or modes of communication that exist today. It's safe to say that no one would like to hear a town crier or a herald shouting and letting everyone know that COVID-19 became a pandemic. Today, you have social media platforms to know whatever you need to.
Apart from commoners, social media is also important to individuals, businesses, and government agencies. If you're a business owner, then you probably resort to social media marketing strategies more than traditional marketing tactics. In short, social media can do more than just allow people to connect with each other. This topic will elucidate the roles played by social media during a pandemic.
A library full of information and misinformation: Before the advent of social media, people never had access to information in real-time at their fingertips. Some of the pieces of information that you get on social media can keep you safe, help you properly understand everything that's occurring around you, and how it impacts you and your loved ones.

Unfortunately, social media is also a source of falsehoods, miraculous preventive measures, conspiracy theories, false claims, and stories about the implementation of martial law. That's why you need to be careful about what you read, see, or hear on social media.

It's also why business companies need appropriate social media management strategies to avoid spreading or sharing false information.
Influencing public response to pandemics: While social media addiction is a profound issue, especially among youngsters, it's currently a good thing. If you spend a significant amount of your time on social media, then you will get valuable information, as already mentioned above.

Billions of people all over the planet are freely sharing their opinions regarding COVID-19 publicly. Even organizations and business companies are using various platforms of social media to spread awareness.

The fact that social distancing and remaining inside your houses are effective ways to stay safe appeared before the public through social media. People also discouraged panic buying over social media.
A platform for marketing: Every kind of business requires social media for marketing purposes, including small businesses, large MNCs, and everything in between. Some rely on social media influencers while others release advertisements on various platforms.

In short, social media is a small business need that business owners need to fulfill. The outbreak of the coronavirus brought forth various defining moments for many brands to spread awareness about their products.

However, some companies are attempting to sell bizarre products that claim to provide immunity. Common folks need to be aware and stay away from them as far as possible.
It brings positivity: Apart from being an effective channel to spread corona awareness in social media, these platforms can bring positivity to the lives of people. Of course, no social media site is perfect. After all, misinformation flows through the veins of every social media channel.

Then again, it also feeds vital and lifesaving info to the people who use it judiciously. It allows you to share experiences with friends and family in combating both literal and emotional isolation.
More Roles for Social Media Platforms
The top mobile app development and cross-platform app development companies wish to share more ways how a social media app can help.
Social media is a haven for all. Fundraisers organize online events to amass wealth and distribute the same to those who need it. COVID-19 put many people, particularly the elderly, working parents, those with disabilities, working parents who lost childcare, and other such individuals.
People are also posting pictures and videos to share what they're going through to educate onlookers, increase awareness, and spread happiness through entertainment. Some post videos where they're performing difficult yoga postures that they mastered during the lockdown. Others post cute pictures where they're cuddling with their beloved pets.
A Lot to Find Out
Indeed, there is still more than enough for humanity to learn about the virus. Recently, researchers found that the coronavirus already evolved and changed into 10 different variants. Understandably, more changes await that will appear as time passes by.
The same goes for social media. There's much that humanity has to learn and understand about it. Some specialists even went as far as to say that social media will become a reason to conduct case studies. It's one of the conduits through which information about such unprecedented global events will reach everyone. The responses of the users of social media will influence the actions of individuals, governments, and corporations alike.
Author Bio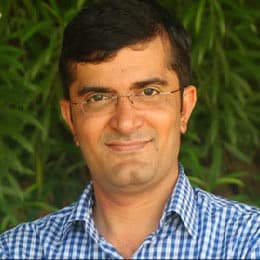 At the center, Moon Technolabs Pvt Ltd – Top mobile app development company – is driven by the vision, sharpness and flourished under the leadership quality led by none other than the founder & CEO: Mr. Jayanti Katariya. Managing requirements and serving productive results to entrepreneurs.