I'm thrilled and excited that we kick off our Honoring Women Wednesday dating back to my The Top SEO Women™ series with an old time favorite. A woman who doesn't need an introduction in our SEO industry but nevertheless, who through the years has become more than just a name attached to a face! If you don't follow Miranda, then you don't know what you're missing. She's super smart, very funny, and an accomplished writer and business woman I've had the pleasure of speaking with through the years…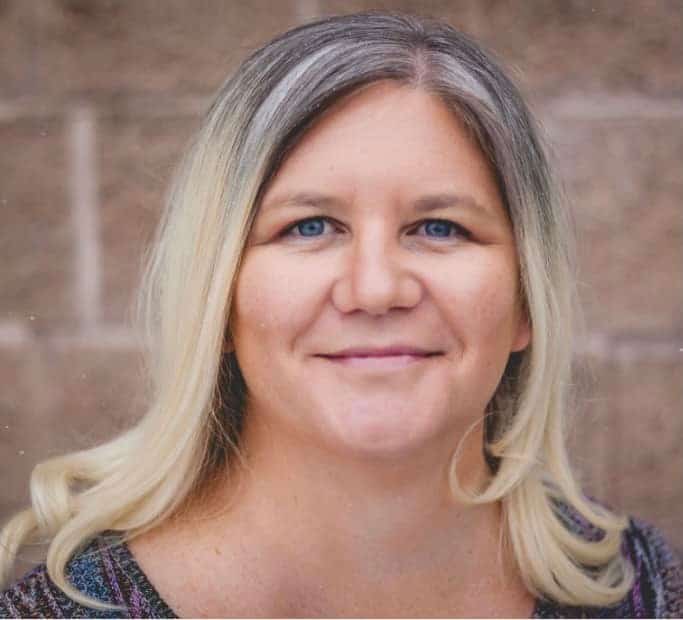 What's your personal elevator pitch? What should we know about who you are and what you do?
I create cool things with good people. That's where my energy is focused. Knowing that one simple thing drives all decisions around where I choose to spend my time and what projects I get involved in.
Which social media platform is your jam? How do you share your SEO knowledge with your audience?
I dabble in Twitter and LinkedIn, but Facebook is my jam. There are a couple of great SEO groups I belong to – Women in Tech SEO and Sisters in SEO are great places to share and learn alike. For travel and book porn, it's all Instagram. I'm actively avoiding TikTok because I need another platform to keep up with like I need another hole in my head.
I do try to take a break from all social at least once a year for a month. And of course, you can always read my articles at Search Engine Journal.
We'd love to know more about the personal you. What area of the world do you live in, or want to live in; what are some of your quirks; what fuels your fire?
Well, I live on Georgian Bay in Canada and spend as little time there as possible in the colder months, for obvious reasons. I'm also an e-resident of Estonia. It's the most advanced digital society on the planet, and so enables me to easily run my business from anywhere.
I've been a part-time digital nomad for about 10 years now, traveling 3-4 months a year scoping out places my partner and I (and maybe even a kid or two) might like to spend more time once we can. I love Latin America and Europe, and my Spanish lessons are one thing I won't give up in my weekly schedule.
Creativity fuels my fire. Constantly learning and discovering new things keeps me going. I love coworking spaces and have spent a lot of time the past few years exploring the possibilities in coliving, multi-generational living, and cooperatives. I belong to a few different groups of online professionals – marketers, developers, designers and writers, white hat hackers, etc. – who travel and work together in all kinds of places. I love remote work but crave that energy of sharing space and time with other creatives, too.
Remote work and digital nomad life has taken me to Nicaragua and Costa Rica, New Zealand, Panama, the Caribbean, the Canary Islands, all over South America, and even to Antarctica with a client. The pandemic has opened that door for a lot of others, as well. If that's you, I encourage you to check out Hacker Paradise, Outsite, and the 7in7 conference.
Is there any advice that you would share with women who are trying to build a career in the SEO space?
I think it's important for women just starting out to know and really feel a few important things in your bones:
Everyone else is learning, too. There are no stupid questions.
SEO is a workplace, not a family or exclusive club. You belong here as much as anyone else.
That also means these aren't your friends. You're going to meet all kinds of people. Just focus on the work.
SEO can be intimidating. There are some big egos, a lot of scary-smart people, and technical language galore. You have to recognize that some have made a great living making SEO seem incredibly complex – and there are areas of it that are, don't get me wrong. But you don't have to be the most technical SEO to belong and succeed.
Knowing who those people are so you can call on them and bring them into jobs as needed is the way to go. You're never going to do it all yourself; SEO is multi-faceted and constantly changing, so no one really knows it all. Don't talk yourself down thinking you're at some great disadvantage because you aren't a great writer or you don't understand how to measure Core Web Vitals or you never learned HTML. You have to find your path and from there, get to know other SEO pros with skills that complement your own.
One other piece of advice I think is super important is that when you're just starting out, it helps to find learning opportunities that pay. There are tons of them out there. When I started out, I made a bit of extra money transcribing affiliate and digital marketing mastermind calls when I couldn't find enough writing and web design work. I learned a ton and when those people decided they needed to find someone to convert their courses and presentations into ebooks, I was ready and waiting.
Look for those opportunities where something you already know how to do gets your foot in the door – maybe you take an executive assistant job with an SEO firm. Or look for paid SEO internships. Find a way to gain experience and learn without having to shell out for expensive courses or survive on sporadic contract work. Starting out completely on your own and just hanging out your shingle is the toughest way to get your SEO career off the ground. You really do need to be around experienced, supportive people and exposed to a variety of SEO tools, client types, and projects early in your career. It'll make you far more confident and valuable when you do strike out on your own or take on bigger roles in a company or with an agency.
Tell us where we can find you online and include information about any specific project that you are building and want people to know about.
You can find me on Twitter @mirandalmwrites and at SearchEngineJournal where as Sr. Managing Editor, I'm involved in all of the ebooks and both in-house and expert contributor content we publish.
Stay tuned for our next The Top SEO Women™ in this series…