We are habitually looking for product reviews, expert advice, and how-to's to get knowledge about anything we need to buy. The internet has been keeping the users informed since the invention of the World Wide Web in 1990, though the access parameters were not as vast. After remarkable inventions, we now have access to comprehensive material regarding everything at the drop of a hat, but still, quality content marketing is king.
"As a research tool, the internet is invaluable." ―Noam Chomsky
All over the world, the dynamics of marketing have taken a whole new shape. Gone are the days when our purchases were either inspired by TV or the print ads. Printed catalogs may still be around, but it's the age of Content Marketing now. According to the Content Marketing Institute, as far back as 2015, 70% of people would rather learn about a company through articles than adverts.
You Can't Ignore the Strength of Content Marketing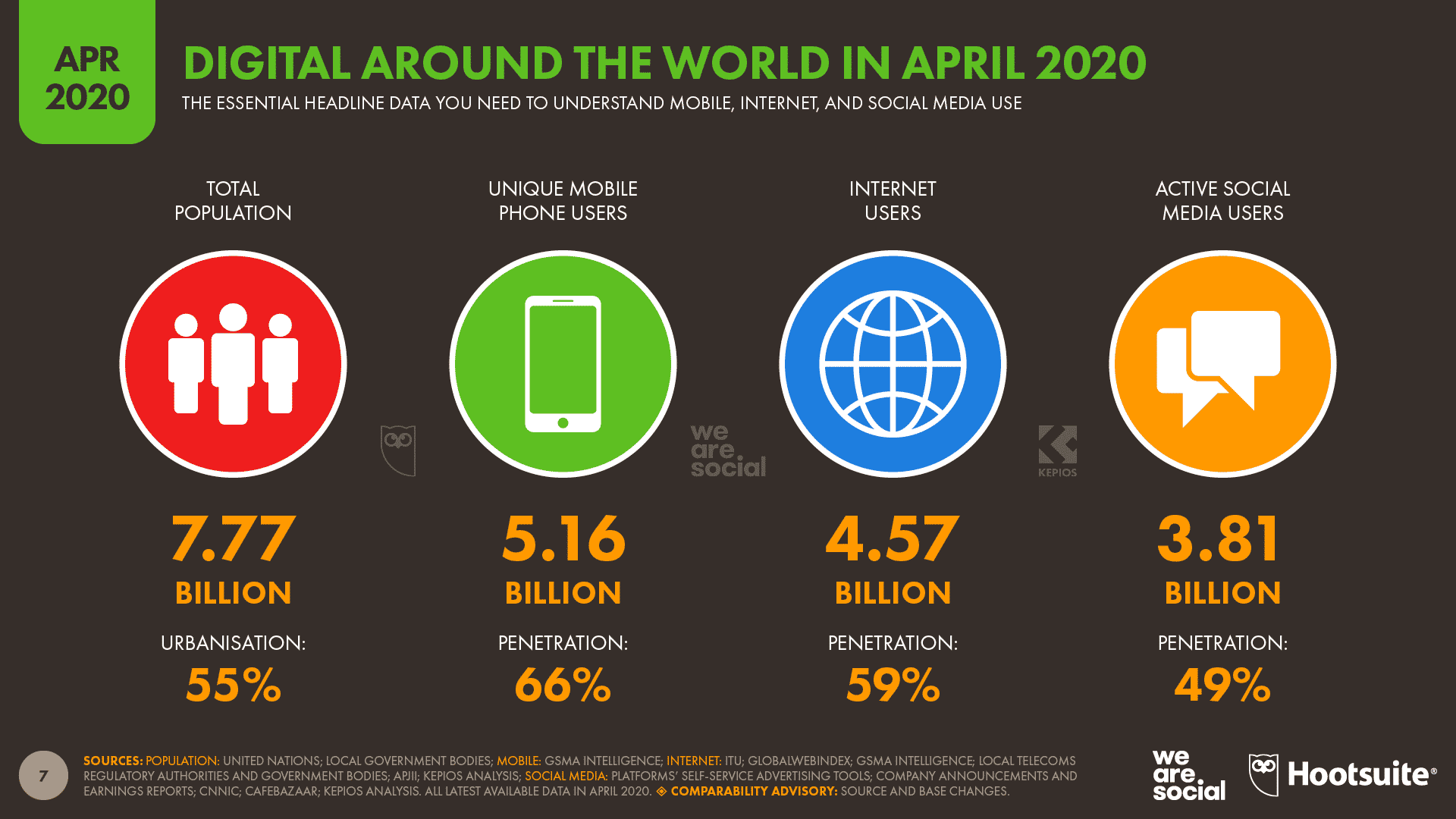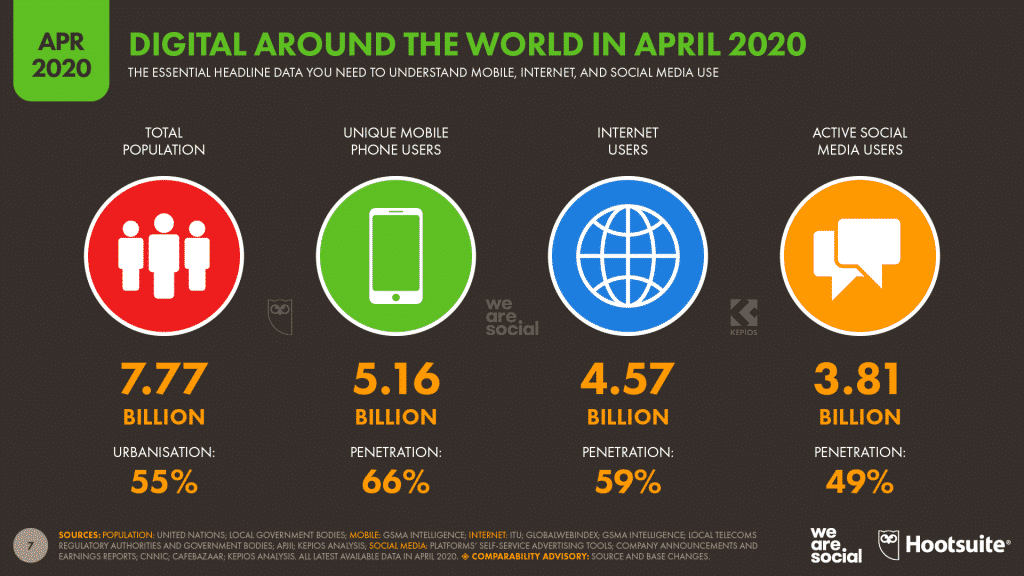 If we come to terms with the recent statistics, a high percentage of marketers now swear by the power of content marketing. If you own a business and don't post good quality content for your ideal audience, you are missing out on leads and sales big time. Your competitors, who have a robust content strategy, have a higher chance of winning your target clientele instead.
Basically, content sparks a connection between you and your audience. Whatever you post on your website, social media, and blogs, say volumes about who you are as a brand. Your content must be of high quality. Otherwise, it may be just another ordinary piece of writing that won't get to the top pages of any search engine.
We can't agree more with the famous phrase penned down by Bill Gates, "content is king." But, why should we still acknowledge something he said way back in 1996? Let's find out:
1. Impressive Statistics
As statistics add credibility, we have collected some recent ones which precisely tell us the importance content marketing holds in the present, as well as the future.
As of 2020, almost 2.75 million posts are published each day on WordPress alone, which is technically 27% of all the blog posts. Therefore, the number of blogs posted per day go as high as a whopping 10 million all over.
According to Demandmetrics, 61% of consumers say that they are more likely to buy from a company that provides custom content.
The West program says 77% of internet users read blogs.
According to the Global Digital Report 2019, the number of internet users increases by 9%, and social media users rise 9% year-on-year.
Hubspot found out that the average company that blogs gets 97% more inbound links toimprove their rankings.
Rest assured, content marketing is here to stay due to the amazing results it is providing to business owners.
2. High-Quality Content Has Built Numerous Brands
Content marketing, when done effectively, brings remarkable ROI for even the smallest of brands. During our in-depth research, we were stunned by the success stories of businesses that made it big through compelling content that they used. Brands got successful leads when they published informative articles and posts on topics surrounding their industry.
Virgin Mobile claims that its online content strategy proved to be a great success, and they got way more sales than their competitors. Their prime focus remains to scale their content efforts.
In 2011, Toshiba adopted an SEO campaign to promote its renewable energy solutions. The campaign was a big hit and brought them tremendous ROI.
Another brand, which used valuable content to take them to the next level is Intelligentsia, a coffee company. They published very catchy articles related to coffee, but what set them apart was their coffee brewing guides. Their content contributed highly to their success and built their brand.
3. Social Media Use is Constantly Surging Upward
Social media apps are a revolution that has taken the world by storm. Used mostly for recreational purposes, Facebook, Twitter, Instagram, Pinterest, and the rest are also influential when it comes to marketing your product. As per Hubspot, social media use in the U.S has increased by a massive 356% since 2006.
Just have a look at the following graph.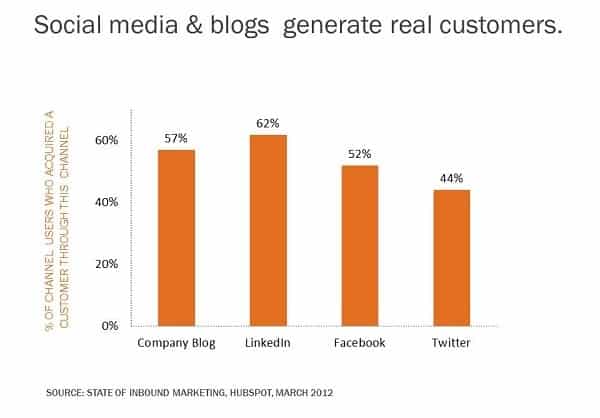 Informative posts on social media can be a great starting point when you embark on your content marketing journey. Your followers will love to see some exciting content on their feeds and will believe in your brand. To keep them hooked, post engaging content that tells them about your product and brand story.
Coca-cola, for instance, has been doing a fantastic job with its social media marketing. Most of their posts let the audience find an emotional connection (Share a Coke?) with their drink, hence building a bond with consumers.
4. Content Marketing Engages the Audience More than Paid Ads
People nowadays are quick to skip ads. They scroll past any ads that come on their feeds without even looking at it for a second. Many companies have conducted surveys in which people admit that they get annoyed with a constant bombardment of ads.
Content, however, has to make people attract towards it. Moreover, it brings audience engagement, which is what you need to get leads. The readers are inspired to take action when they get their hands on relevant content. They like, comment, and go on to share it.
The analogy between paid ads and informative content stands on the focal point of sounding promotional. The Economist Group's survey showed that 71% of respondents were put off by content that was experienced as a sales pitch.
5. Timely Content Generates Leads
The appropriate and specific content, for the right audience, at the right time, has the potential to generate leads like no type of ad can. It is, in fact, a bull's eye strategy to increase sales. When the content is customized to target your ideal audience, it is easier to convert them into customers; they are already interested in your product.
"Your ideal audience will be like you, need what you have, have the money to pay for it, and it will energize you to work with them." ― Josh Steimle
Mostly, the content that generates leads are eBooks, webinars, and video content on brand-related topics that you give away for free via email marketing. When people get free quality value, they immediately form trust in the brand.
Your advice will establish you as an expert in your industry, bringing you conversions. Many white label SEO services agencies claim that an email marketing strategy, along with other tools, is always successful in bringing conversions for clients.
6. Content Marketing is Cost-Effective Marketing
Content marketing is still way more economical than other traditional marketing tactics. Without spending any money, your words bring you loyal customers. This is in contrast with paid ads, for which you have to spend money to keep bringing sales. Demandmetric states that content marketing now generates over three times as many leads as outbound marketing, and costs 62% less.
Not only is it cost-effective, but content marketing has also been proven to be a long term success in building and maintaining a brand. You can re-purpose your content either to target a different audience or for the sake of updated Google algorithms. Even re-shared content is useful to generate leads.
Parting Words
Keeping the above stats and reasons in mind, it is an obvious conclusion that even in 2020, a brand that evolves a valuable content marketing strategy for their target audience can succeed in getting sensational results.
Are you of the same belief? Please let us know about your views in the comments section below.