-And then there's the name of the tree itself. Ever. Green. So even the tree lasts.
-But what is evergreen content? Much the same, my friends. Evergreen content is a precious commodity, because you don't have to keep adding to it. You may not ever have to update it – or at least not often. It's always useful, always timely, always fresh and green.
You really, really want this. You want a whole, piney forest of it. This isn't your hastily written post that invites a brief surge in website visitors. Oh, no. This is a beautiful piece of content that brings people in day, after day, after month, after year to garner information.
A good example on our own blog is Dancing the Google Dance. We wanted to create an infographic that people would really like; the post was the introduction. Wow, did it ever make the rounds: Search Engine Land, Moz, SEOJapan, somebody even added it to a Wiki for the Timeline of Google Search. It was awesome. We received almost 1,400 links from that puppy from 165 referring domains. Not bad, says I.
Imagine my surprise, however, to start seeing traffic to this four years later. Oh, sure, every once in a while we'd see a little uptick – 5 here, 6 there-, but 140? As it turns out, our Dancing the Google Dance ended up in an interactive webpage on Moz. You can't beat that for evergreen.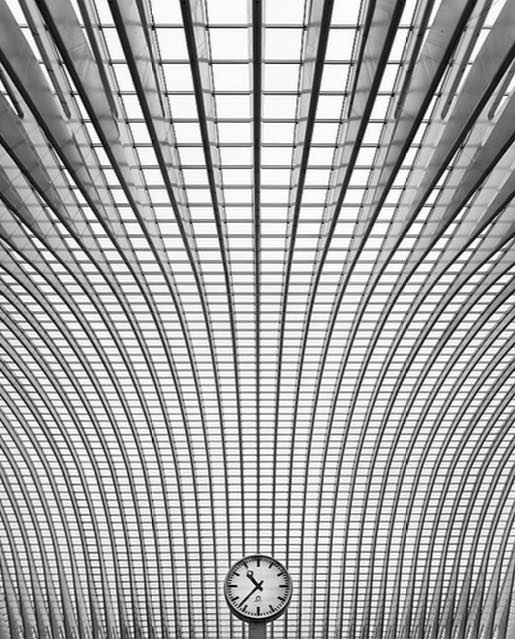 Your Basic Piece of Evergreen
Now, it doesn't have to be an infograph. Evergreen content can take many forms, and there are basic strategies writers can use to create evergreen articles. However, the basic description of any piece of long-lasting, sticky content is this:
It contains information that is meaningful despite the passage of time.
The topic does not cover specific cultural aspects, trends or events.
The piece communicates ideas that are informative to readers now and will remain so in the distant future.
The subject must also relate to the publisher's given field to effectively drive traffic.
Eventually, some segments of an evergreen piece may become irrelevant or no longer factual, but this represents a small part of an evergreen article, which a writer can easily update. Content marketing created by using this method continues to attract website visitors long after publication.
Content Bent Towards the Novice
Some of the best evergreen content is focused on the very new reader. Why? Because a large reason people end up on an article, blog post or other form of content is the need to know. It's a very powerful urge. Especially now, when everyone is told to "Google it."
-And why are you looking it up? Because you don't know the answer. A well-written evergreen article can not only answer your original question, but cause you to ask more questions, and thus go looking for the answer on the site. In this way, evergreen content helps build readers, trust, advocates and – ultimately – conversions.
Target your content towards beginners by focusing on basic concentrated concepts. Imagine you're teaching someone who knows absolutely nothing about your topic. This practice helps to build blog readership, because an expert blogger — who only writes about topics experts understand — will eventually outgrow their audience.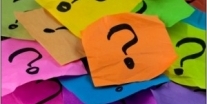 Types of Evergreen Content
As I said before, there are many different ways to create evergreen articles, but the most commonly used article structures are:
• Frequently asked questions (FAQs)
• "How to" articles
• Tutorials
• Endorsements
• Industry Specific Guides
• Terminology Guides and Glossaries
• Historical Pieces (like the Google Dance!)
You can create content that introduces your readers to a topic, detailing the basics a new learner needs to understand the subject.
Another source of evergreen content is to answer reader questions. If one reader wants a question answered, other readers are likely to want to know the same information.
You can also gather information for readers from different sources. For someone new to a topic, understanding what facts are real or relevant can prove difficult. Even better, covering basic myths versus facts about a topic is a great way to create evergreen content.
Whatever you do, remember: useful, timeless.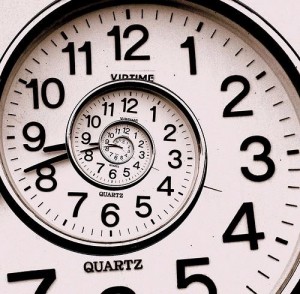 Successful Evergreen Content Creation – Timeless Ideas
With the exception of historical pieces, which pretty much need a time frame to work, you need to pretend that time does not exist. You must consider what facts can change over time and try to avoid including this information in your articles.
As an evergreen content creator, you should produce articles that require little to no updating. For example, you can limit the amount of brand names, personalities or establishments you mention in your pieces. Some entities seem like they will exist forever, but large corporations, such as Radio Shack, can eventually disappear. Alternatively, companies such as Bell Atlantic, who once provided telephone service throughout the United States, can become absorbed by other companies. If possible, it is better to use generic terms to describe notable entities such as these.
There are more ways to develop evergreen content ideas. Even though news is a prime example of content that expires rapidly, you can still use news stories as a launching pad for concepts that stay relevant over time. Case studies are a good way to use factual events to communicate a concept that has long-term importance. List articles make it easier for new readers to absorb information. Articles that describe best practices are always in demand, and historical statistics will never change once an event occurs.
For the TL;DR Group, the Scanners: Here's the Summary
Evergreen content gives you more use out of each piece you create. It's relevant now and in the future. It should provide useful information to new readers, and you can create it in a variety of formats (FAQs, tutorials, glossaries, etc.). By creating content that avoids timed details, you can produce content that continues to drive website traffic for years.