Estimated reading time: 10 minutes
Making the most of your content marketing means taking the time to use this guide wisely so you can reach your desired outcome. How else do you reach your audience, unless you plan the type of content, and the marketing channels you will use? Without careful planning, you won't attract followers, encourage people to subscribe, or increase your conversion rate. In fact, you'll find that achieving your marketing and sales goals is difficult, and you'll be wasting your time as a result.
We know the pain of spending time and resources on star articles, only to have the desired effect fizzle out. It happens to the best of us. But what sets mediocre marketers apart from stellar marketers is planning. Plan your marketing strategy. Plan your content strategy.
You can boost your sales by putting some thought into your content marketing strategy ahead of time. An effective content marketing strategy will allow you to generate leads, grow your business, and improve your profitability.
Plan your content offerings.
Your content distribution.
Plan, plan, plan!
Content Marketing Guide With Context
Although creating great content will help you grow your business, it's not going to do very well on its own. Don't turn your creative efforts into a waste of time. Consider the context of each article or blog post you promote.
Effective context marketing requires you to use words your target audience can relate to. It requires you to do market research (which you should have done anyway, but here's another impetus), to learn about the needs and desires of your audience. Tailoring your content to the needs of your audience will produce much better results than simply crafting random blog posts, serving to optimize your conversion rate.
Over the years, marketers and business owners have implemented many methods to get their products in front of potential buyers, generate sales and grow their businesses. Content marketing is just one of them. Actually, Design Rush created a wonderful five step comprehensive guide that break down your goals. The problem is that the world has become overrun with advertisements, and the average consumer is no longer interested in them.
Content marketing, out of all of them, has emerged as a gold standard in the world of business and product promotion. If your business is to survive, then content creation must become the cornerstone of your marketing campaigns, without which you will be unable to build your brand or maintain a favorable conversion rate. Why is content marketing such a big deal? Below are just a few of the benefits.
Decreased Overhead
When looking at the benefits of a content marketing guide, consider your overhead expenses. According to Demand Metric, "Content marketing costs 62% less than traditional marketing and generates about three times as many leads." That's valuable content.
Content that is well crafted will inspire engagement and user interaction, so people start sharing your content. When that happens, you begin receiving that much more organic traffic to your website, blog or sales page.
On average, consumers are more likely to buy a product that their friends recommend (Nielsen), serving to enhance your conversion rate. But for this to work, you must put together content that is relevant to your audience's interests and that provides value for your copywriting.
Search Engine Ranking
Although repeating a keyword over and over was enough to rank on the No. 1 page of the search engines in years past, doing so no longer works. If you want to receive natural search engine traffic, then you must create content that is useful to web surfers.
Google determines how helpful and relevant an article is based on the number of links pointing back to it from other websites. If you create articles that are interesting, unique and compelling, then people will naturally start linking to them. But getting the best possible results also requires you to target a relevant keyword, focusing on natural placement.
Building Trust
Unless you are already a well-established brand, people are not going to know or like you the first time they visit your website. Most people have been ripped off at some point during their lives, so they will not be quick to trust a company of which they have never heard.
Creating great content helps you to combat that problem by allowing you to offer value. If your content is written well and provides your readers with useful information, then they will start to view you as someone they can trust, serving to grow your brand.
Inspire People To Take Action
Placing a picture of your product and the price for which you are asking on a website would not generate many sales. In fact, such a method would cause your business to fail, which is why it must be avoided at all costs. Producing quality content that helps people solve a problem or meet a need will draw them in and grab their attention.
Once they start to enjoy the value with which you have provided them, they will want more. You can then offer more content to anyone who joins your mailing list or buys your product, generating sales and leads.
Using Content Marketing Trends
Content marketing trends depend on the industry you're in. However, the buzz surrounding content marketing is only growing as Internet marketing continues to outpace traditional marketing methods. Some trends are going in a direction that any quality content marketer can capitalize on.
What makes for quality content is an important question to ask, and a question that needs answering. Here are six ideas worth exploring.
Participation-Based Content Marketing
Participation-based content marketing is the process of co-creating content, and one of the top content marketing trends. This co-creation can happen with influencers, peers, fans – in short, it's content built via the participation of your industry's community.
By allowing your fans, followers, and consumers to directly participate in the content creation process, you can provide a more interactive, exciting and engaging exchange. This propels active engagement beyond hitting the mere "like" button. Co-creating content with your targeted audience allows you to develop relationships with your customers. It's a proven fact that consumers are more likely to do business with companies they've built a relationship with.
Personalize-At-Scale Content Marketing
As mentioned above, engagement is a critical component of any quality content marketing guide for a strong campaign. What better way to engage with your audience than with personalized exchanges between the brand and the individual?
Technology is allowing companies to develop methods for enabling such mass personalization. It sounds like an oxymoron, but in reality, such personalized attention makes consumers feel special. Personalization can produce five to eight percent return on investment. However, this tactic is best reserved to those who really can pull it off. If the consumer finds the effort phony or intrusive, it could actually have the opposite effect. That said, do your homework and make your strategy as authentic as possible.
Social Media Star Content Marketing
Brands are starting to collaborate with those successful individuals lighting up the social media scene – AKA Influencers. By partnering with such well-followed talent, companies hope to leverage their own brands with the hip vibe of these multi media trendsetters. This builds credibility with the younger generation.
Social media stars tend to exert tremendous influence. By aligning yourself with these powerful new talents, you're thinking outside the box in regards to celebrity endorsement. Such thinking is an ingenious way to develop support and brand recognition.
Conversion-Based Content Marketing
Conversion is the goal of all content marketing guides. In today's online world where virtually all individuals are linked regardless of geographic location, ignoring the purchasing funnel when creating quality content is a huge mistake.
Conversion-based content marketing develops a diverse set of creative content and methods that link directly to various components of your purchasing funnel. This process leads to higher return on investment while enhancing awareness and recognition of your brand.
Video Content Marketing
People are visual by nature. By incorporating video into your content creations, you will greatly increase your exposure and engagement.
This trend has led to massive growth in online video. In many cases, video content is replacing traditional television as a means of entertainment. With this in mind, many major brands are moving their marketing dollars out of television and into online video resources such as YouTube and Vimeo.
Great content is all about storytelling. Video offers a tremendous medium for compelling storytelling. By not taking advantage of all this rich resource has to offer, your brand can fall behind the pack. One thing is for certain, with the growth of video technology, video content is on the rise and not going away anytime soon.
Data-Driven Content Marketing
Data provides key actionable insights to gauge how your targeted audience acts, and what they respond to. In this unique way, you can create content in a more refined, educated way to produce the most beneficial results. In other words, such data-driven content provides the right thing at the right time. The thought process behind this is, by giving the consumer what they want, when they want it, they will return the gesture with higher conversion rates and more sales.
Content Marketing Trends Will Change
Content marketing is perhaps the biggest marketing technique in today's interconnected world. It's here to stay. Paying attention to the changing trends, as well as making decisions that influence this important strategy, is integral to any brand development regardless of size or type.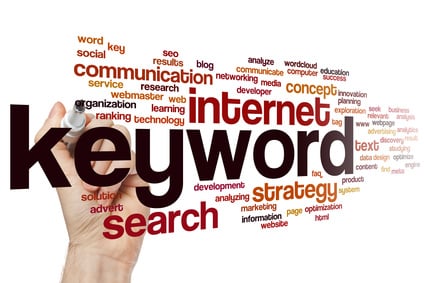 Incorporating Keywords
Targeting popular keywords will work wonders to help you gain exposure and to rank well. As you create content for your potential customers, consider how the keywords that you choose will impact your search engine optimization goals. Keyword research is a great way to get your website or blog on the top of Google's search results page. It also helps you know what people are interested in before they even start looking for information about it!
Expert Tip:
Keep these things in mind:
Don't overlook the importance of long tail keywords. Long tail keywords are more specific, have a lower search volume and are easier to rank.
Relevance is key. Don't target an irrelevant key term just because people search for it.
Don't force keywords into your content. If they fit, fine. If they don't, fine.
Creating Evergreen Content
Although seasonal content can work well and should be a part of your marketing plan, you must also consider the benefits of creating evergreen content. The problem with seasonal articles and blog posts is that they will quickly expire and become irrelevant to your audience, so consider using content that will be useful no matter the time of year.
Creating evergreen content will allow you to get the most from your content because its importance lasts longer, increasing its value.

Direct Response Marketing
Never create a piece of content without having a clear goal in mind, encouraging your readers to take action. Each article or blog post should inspire people to buy from you, join your mailing list or sign up for a free consultation. Getting your content in front of a new audience is not always easy, and you want to get the most from your effort.
It's not enough to simply have a great product or service, you also need the right call to action. The end of your article should include an incentive for readers that makes them want more information by giving their email addresses so they can get updates on what is going on in future posts from this company!
Consider Scannability
The internet is full of distractions; your content must be as easy to read as possible. To achieve that, limit the size of your paragraphs, use subheadings, and insert bullet points. Readers will then be able to scan your content quickly and learn the important points.
Final Thoughts
Using your content wisely will help you reach your content marketing goals with increased efficiency, but each article must be constructed with an objective in mind. Having a clear objective will help you stay focused and to keep your content organized.
If you want to get the best possible conversion rate, then take the context of your content into consideration before marketing it. Following these simple pointers will help you enhance your sales, attract new customers and expand your business.